Blue Note Re:imagined is an album that brings together a diverse group of London musicians (16 acts in total) united by their love and respect for the heritage of jazz, and a desire to push the envelope. It is a smorgasbord of diverse and innovative sounds from the UK's new wave of jazz.
On Blue Note Re:imagined artists including Jorja Smith, Ezra Collective, Shabaka Hutchings, Alfa Mist and Nubya Garcia "re:imagine" classic tracks from the Blue Note Records catalogue. 
Jorja Smith's take on 'Rose Rouge' taps into the psychedelic dub colour of London's jazz scene – a byproduct of the city's population of Afro-caribbean diaspora. Shabaka Hutchings on 'Prints Tie' pushes things in a more avante-garde direction, weaving angular clarinet lines above a (7/4 time) latin rhythms. While Alfa Mist's take on 'Galaxy' is a relaxed and dreamy ride through a purple hazed landscape. Throughout, the album is spacious, richly produced, and cohesive.
If there is one thing Blue Note Re:imagined makes abundantly clear – jazz in the UK is alive, vibrant, exciting, and has something to say.
We spoke with Rachel Holmberg – the Head of A&R at UK label Decca Records – who handled the impressive degree of artist wrangling required to produce a tribute of such impressive scope and unified vision.
RACHEL HOLMBERG
Can you describe your role as head of A&R at Decca?
I am responsible for the department that finds and signs new talent. We oversee the process of writing, recording and delivering music to the wider label. Managing the team of A&R's including the A&R coordination team, as well as leading projects of my own.
From exciting development acts such as Steam Down through to heritage acts such as Dame Shirley Bassey. No day is the same at Decca!
What roles in the music industry have you held in the lead up to your current position?
My position at Decca is actually my first foray into a record label. I've almost been here 2 years now – it's flown by! I first started out as day-to-day manager of Jamie Cullum after a short internship at his management company. I then moved to Quest Management (now known as Maverick) where I was an artist manager of Marina & the Diamonds as well as some other development artists.
After 6 years or so in management I decided it was time for a change and wanted to learn a new area of the music business. I took a position at BBC Radio in the Live Events team and worked my way up to be Deputy Events Manager on shows such as Radio 1's Big Weekend, 6Music Festival and Proms in the Park. Learning absolutely everything about putting on festivals from ticket sales, to queuing systems, to green field toilet plumbing (glamorous), through to the more exciting side of things, working with incredible artists and having crowds of 50k people in a field safely watching their musical heroes. There's just nothing better and I can't wait for us to get that back, hopefully next year…
An opportunity then came up to become the Producer of BBC Introducing, the new music initiative at the BBC, that gives opportunities to unsigned and under the radar talent. I was desperate to get back into working with new talent again and especially in a role where you could make people's dreams come true by getting their music on the radio for the first time, or booking them for the BBC Introducing stage at Glastonbury. I worked my way up to Production Manager and then to Editor, which ran the department.
I was responsible for the 36 local BBC Introducing radio shows around the UK as well as the national initiative that had multiple festival stages across national and international events and showcases. As well as managing relationships with the radio stations (Radio 1, 2, 3, 6Music, 1Xtra, Asian Network) and ensuring we were always feeding the best new music through to the presenters and producers. The music initiative helped to break artists from Florence + the Machine, to Slaves, to George Ezra, to Idles.
Do you have a musical background yourself?
Unusually, I actually learnt to play the organ from the age of 7 at the Yamaha Music school. My Grandad was a church organist and I was fascinated by it and wanted to play myself. The school shut down eventually and I changed over to piano. My parents said that I told them I wanted to be a music manager from a very young age… I have no idea how I even knew what that was. I also studied music production at college and then went on to do a degree in music business.
BLUE NOTE RE:IMAGINED
Why did you want to bring the Blue Note Re:imagined project to the Decca?
When I first started at Decca, there was talk of a Blue Note remix project that had never quite got off the ground. I jumped at the chance to take it on and bring it to life. I decided to approach it in a different way and started talking to some of the jazz scene about the idea of them coming up with their own interpretation of one of their favourite Blue Note tracks, as opposed to a remix.
As a jazz fan myself, I thought about how important the current UK jazz scene is and the community within it – reminiscent of when a lot of the original Blue Note classics were recorded; with artists in and out of each other's band and studios.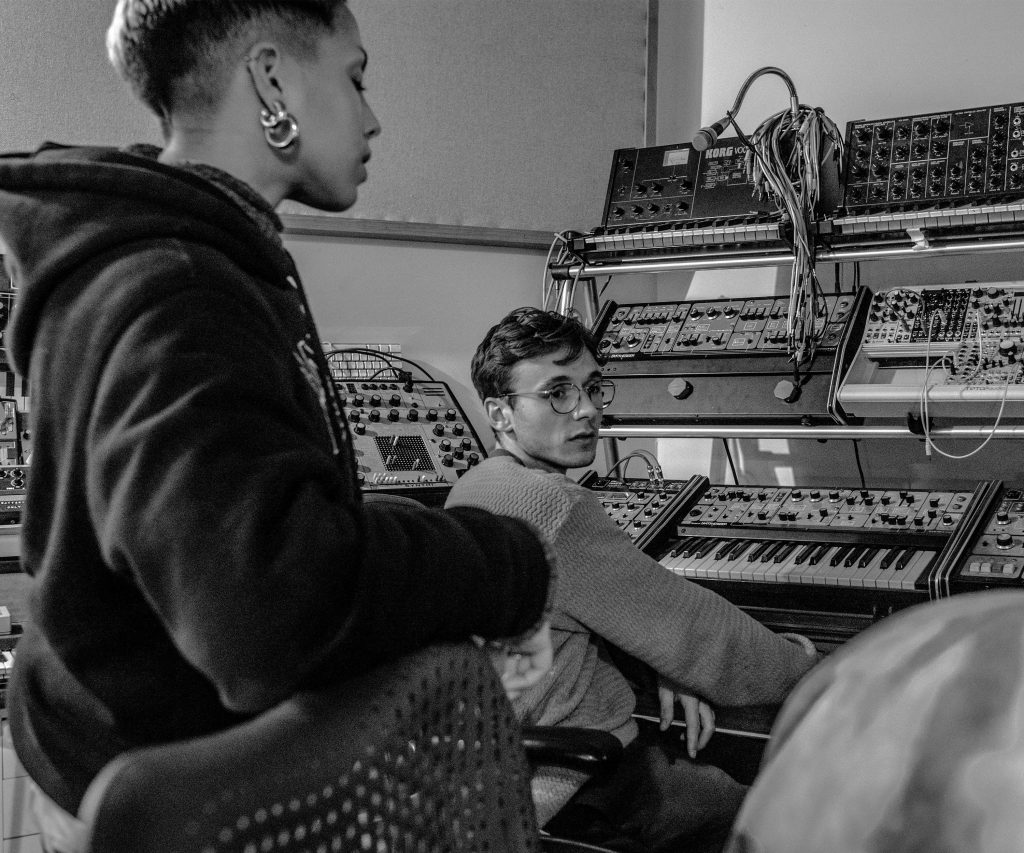 I thought it would be amazing if they could create their own version to pay homage to their Blue Note heroes, some of which inspired them to get into music in the first place. As soon as one said yes, many more began to and an exciting record started to take shape. 
What was the reaction from artists when you pitched the concept of BNR?
Some artists knew immediately what track they would do. For Ezra Collective for example, Footprints by Wayne Shorter was actually the first jazz track they ever learnt to play together as a band. It really meant so much to them all. Stories like that have really made this record special. For others, it was a bit intimidating.
The Blue Note name carries so much weight and to recreate one of the classics comes with a certain amount of pressure. The reaction was pure passion and excitement overall. A reflection on what this great label means to the new generation of jazz.
UK JAZZ
What are some of the influences that have gone into creating the sound of UK jazz?
There are definitely a number of very important contributing factors to creating the UK jazz scene as we know it, but particularly from artist development programmes such as Tomorrow's Warriors. An organisation founded by Gary Crosby and Janine Irons, offering young musicians a pioneering talent development programme for completely free that is run out of the Southbank Centre in London. Notable alumni include Shabaka Hutchings, Nubya Garcia as well as Moses Boyd.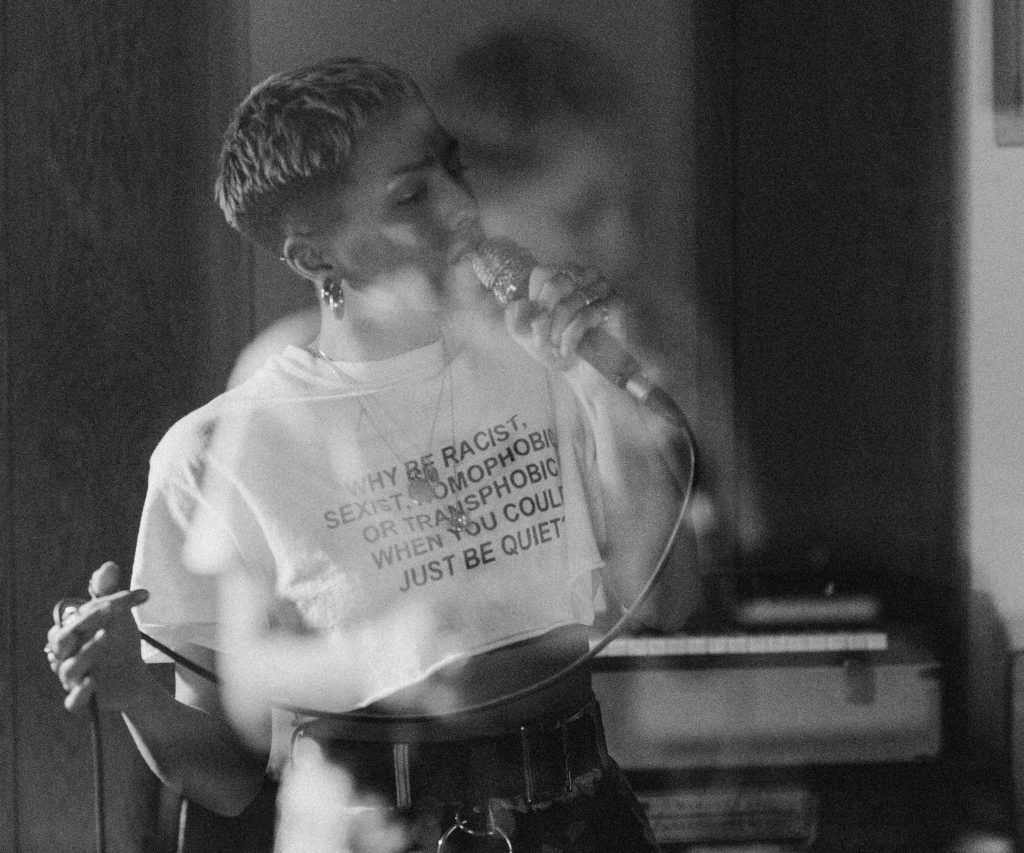 There is also Jazz Re:freshed, built from a weekly residency, a music movement with the intention to challenge prejudices within the jazz community. Encouraging diversity and expression across the genre. 
There's a sense of collaboration across the genre, with acts in and out of each other's groups (as you see on the Blue Note Re:imagined record) and playing together at places such as the Total Refreshment Centre or Church of Sound. 
If you had to pick another city or jazz scene to highlight in Blue Note Re:imagined 2, which would you choose?
That's a great question, although I have already started my wish list for Blue Note Re:imagined 2 and it's not specific to a particular city or part of the world! And I have set my targets high! But if I had to choose a specific city then it would be somewhere like Paris or New York.