German DJ and producer Christian Löffler occupies an intriguing space in the landscape of electronic music. A self-taught musician, his productions combine elements of dancefloor techno and ambient electronica. They are distinguished by his use of acoustic material, which Christian transforms and transfigures into warm, enveloping atmospheres.
For his latest project – Parallels: Shellac Reworks – Löffler has applied his distinct handling of acoustic material in a digital environment to a new unique set of source material: the 100-year old classical music recordings of Deutsche Grammophon's shellac archives.
Berlin-based record label Deutsche Grammophon has one of the oldest sound archives in the world, having applied great care (and a typically German efficiency) to properly storing their recorded material ever since the label's foundation in 1898. While the DG collection has suffered losses over the years – with items destroyed in wartime or lost through mishandling or physical deterioration – even some of the label's very earliest recordings have survived in good condition.
Shellac discs (78s) were the dominant recording format until around 1930, and can hold around four minutes of music on each side. A number of these historic recordings have now been digitised and restored in collaboration with Google Arts & Culture. And from this collection of digitized shellac recordings Christian hand-picked a selection for modern reworking.
Christian's EP of Beethoven reworks was released in November 2020, soon to be followed by a full album in February 2021 that includes reworks of other classical composers such as Bach and Bizet.
We spoke to Christian Löffler about the unique Parallels project, how he was able to reimagine this 100-year-old material for the modern day, and the parallels between his own creative practice and that of the composers whose material he is reworking.
SHELLAC REWORKS
Can you describe the emotions evoked by the shellac recordings you listened to in creating this project?
It was overwhelming, in a positive way. Not only was there so much material, but as I dived deeper into each piece entire worlds of sound opened up before me.
I imagined the 1930s in Berlin, and what it would have been like to be at the Staatsoper concert hall watching the orchestra playing this piece. At the same time, I was researching photo material and recording techniques from the time period. I got more and more excited about combining all of this with my own musical world.
The orchestral samples you have chosen for this project have a certain nostalgic, melancholic quality to them. Was this intentional?
My music is often described as nostalgic, it's just part of my musical world. Sad music – if you want to call it that – has always been more appealing to me than happy music.
Do you have an interest in the history of recording?
I'm quite nerdy when it comes to trendy music production techniques. I'm very forward thinking and always interested in new technologies. But many of my trademark sounds come from vintage synthesizers and old effects devices. I'm just trying to catch the best of any time period to get the best possible result.
PARALLELS
Nature is a recurring theme in your music and visual art – did this interest in nature play a role in your decision to rework Beethoven's "Pastoral" Symphony?
I guess this is something that Beethoven and I have in common: an interest in nature, and in drawing inspiration from nature to make art. Whether it's taking photos in a coastal forest, or recording sounds during a hiking trip, nature has been part of my artistic world ever since I started to create.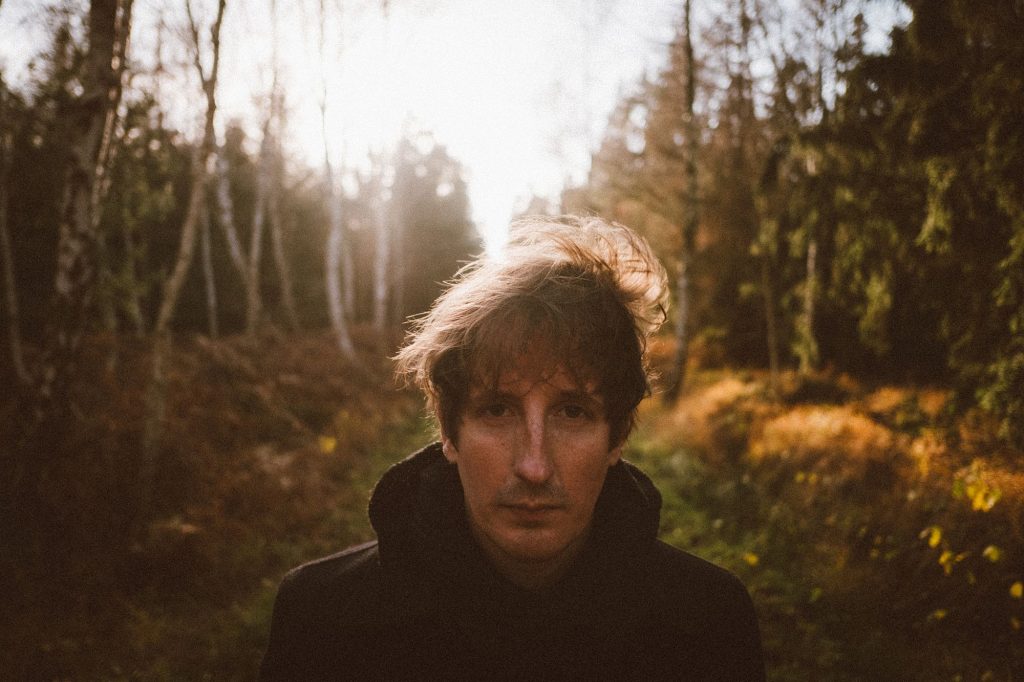 Classical music is often held on a pedestal. Did you feel a certain responsibility to these classical recordings, or is it now time to forget our high-minded ideas about classical music?
My aspiration with this project was to handle the music with all due respect. That is something I always do when I work with other people's music, be it a remix or collaboration.
My aim for Parallels was to bring the soul of my own music into these original pieces. I also wanted to keep some parts of the original music almost untouched, to give the listener a better understanding of the original material in the context of its new "home".
I wasn't thinking about any preconceptions Beethoven fans or my own fans would have. I just had to make the music work for me, and to stand on its own.
Do you see a connection between Germany's great legacy of classical music and its current status as a hub for electronic music artists?
I've never thought about this, but there are probably many electronic music artists today who would have been great classical composers in the past. I think if you feel the urge to create something you will find a way, no matter which time period you are living in.
Follow Christian Löffler at christian-loeffler.net
Photo Credit: Christian Löffler