Derrick Hodge is an all-star all-rounder. A bass player, band-leader, composer, arranger, and multi-instrumentalist so versatile that any attempt to categorise him is rendered futile.
In addition to Grammy-winning collaborations with Robert Glasper, Terence Blanchard, and Common, Hodge has worked on film scores for Spike Lee and brought his subversive concepts to orchestras in Atlanta, Chicago, and Washington D.C..
Whatever the project, Derrick Hodge puts his whole heart into it. Want to be more like Derrick Hodge? Just get out of your own way.
MUSICAL ENVIRONMENTS
You have described yourself as a product of your musical environment. Tell me about the musical environment that made you who you are today.
I'm originally from Philadelphia, and also grew up in South Jersey. My musical community starts with my mother, without question. She was my biggest musical influence, because before we could even afford an instrument, we had the radio. And I remember, at five years old, she would put on a radio every night. She would pick different stations to tune into. I'd go to sleep hearing music, wake up hearing music. And without realizing it, it informed my decision making and how to listen to the spirit of a song.
In Philly everybody lives on top of each other. You have to really shut your ears off to just be narrow-minded musically. And that open-mindedness followed me throughout my career.
You moved to Los Angeles to pursue film scoring. What inspired you to follow that path?
I was always attracted to storytellers. So even before I got the film scoring opportunities, I was writing as though I was going to be a composer one day.
It was actually a little bit before I moved to LA when the film thing took off. Going back to 2004, 2005 – when I first started working with Terence Blanchard – I would just bug him for information. And while some of his peers were busy talking about what young cats are or ain't doing – or what jazz is, and isn't – Terrence was providing us with opportunities. Terrence just took me under his wing, showed me the ropes. I got my first film – Who the #$&% is Jackson Pollock – through him.
That led to the Katrina film [When the Levees Broke: A Requiem In Four Acts, directed by Spike Lee]. And then I worked on Inside Man, and things took off from there. I feel blessed that my film career was really a result of that apprenticeship.
Film writing allowed me to really think about the story that wants to be told. To ask, "how do I represent this story and get out of my own way?" I try to embody all that in everything I do now – to get out of my own way.
THE COLOR OF NOIZE
The footage from the recording session for Color of Noize – with the band assembled in the United Studio A in Hollywood – reminds me of photos from the historic Blue Note Records recording sessions from the fifties and sixties. What did you want to say on Color of Noize that was different from your previous projects?
I consider my entire story as an artist in whatever I document – from Live Today [2013], through to The Second [2016], to this album Color of Noize. It's all part of a life story.
The Second was all me, playing all of the instruments, except for drums on a couple songs. But for Color of Noize, I wanted it to be about totally letting go and documenting something that's just uninhibited and in-the-moment. And also honoring that history – the Blue Note tradition – of live sessions held over a couple of days.
When people hear Color of Noize, they're hearing each person's unique, individual spirit with reckless abandon.
How did you find the perfect chemistry of band members for this project?
The artists on this album – Mike Mitchell, Mike Aaberg, Justin Tyson – these are guys that I've been in the trenches with over the last couple of years. And I'm so glad we went that route, because I feel the camaraderie through this whole album. Nobody is trying to prove a point.
Jahari Stampley is new – this is his first album. He just turned 18, and that's pretty incredible.
Did you guys get a sense while you were recording the album that you were doing something special?
I have to be honest, yes. We would go into the mixing booth and listen back and think, "oh, that feels good!". I'd see tears streaming down the faces of people at the studio. And I'd see how much pride my brother, Keith Lewis, the engineer, took in hearing how the mics and preamps had captured everything.
We'd ask, "how did that happen without us really talking about it!" That's when it hit – this is going to, hopefully, speak to the world in that same way.
FREEDOM MUSIC
You have described your music as "freedom music". How does the concept of freedom relate to Color of Noize?
Even if no one had heard that sound bite, I want that to be felt in the music. And if that freedom means something completely different for someone listening on the other side of the world, that's totally okay. That's what I'm hoping to spark. Freedom of thought, freedom of acceptance, freedom of trying, freedom of going whichever direction.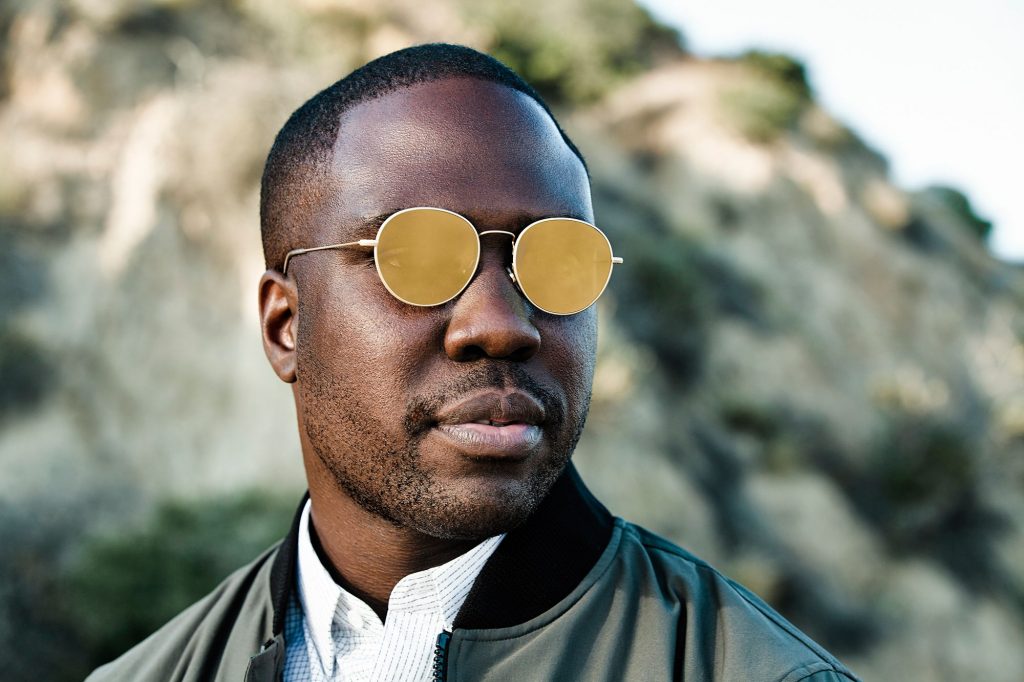 I feel like that relates to the social climate at the moment. Freedom is really at the heart of what the world, and America in particular, is trying to deal with right now – the freedom to live.
Because of cell phones you have no choice but to see things as they are now.
It's forcing a conversation. It's forcing you to think about things you never thought about, because you didn't have to.
You weren't exposed to watching a police officer hurt your 17-year-old child. You didn't have to watch your 21-year-old daughter or son be denied business loan after business loan, after business loan, after business loan…
My contribution is to make sure that my art represents the frustration of the time. But also the strategy, and the light, because I'm a hopeful person by nature. I want to allow that hope to shine through too.
There is a way to move forward. It starts with what's happening now, let the conversations happen. I think conversation can change hearts if you allow it.
I had no idea when I created Color of Noize that the situations with Ahmaud Arbery and George Floyd would happen when they did. And the fact that people all over are saying that music is helping them want to fight, want to forgive, want to love, push forward – that encourages me.
I hope that my music sparks free thought. It may have nothing to do with music. Put this music on – and think of a new way of coding. Put this music on – and write new children's books. Put this music on – and think – in all different types of ways.
That's what Color of Noize is. Make it your own.
Derrick Hodge's new album COLOR OF NOIZE is out now
Follow Derrick Hodge at derrickhodge.com
Photos by Chris Baldwin