"The most beautiful sound next to silence", was ECM Records' slogan in the 1970s – one ringing even truer now, when we're blasted not just by the jangle of disposable music, but the shriek of mobile phones. The LP covers backed up the motto with misty landscapes and abstract paintings, and then, when you gently lowered the stylus on to the pristine vinyl, suddenly the dimensions of your living room exploded.
In founding Edition of Contemporary Music in 1969, producer Manfred Eicher sought records with the ambience of ideal concert venues; with crystalline clarity and extraordinarily three‑dimensional spatial sense. His commitment to excellence, idiom-crossing collaborations and artistic freedom swiftly attracted the world's finest musicians.
KEITH JARRETT
No one is more indelibly associated with ECM than pianist Keith Jarrett, who took the art of solo improvisation to unprecedented heights on 1975's The Koln Concert. A double album of staggering creativity, this infiltrated the collections of many who otherwise shunned jazz, selling 3.5 million copies and transforming ECM's financial footing. At Eicher's suggestion Jarrett formed a new "European" quartet, with saxophonist Jan Garbarek, bassist Palle Danielsson and drummer Jon Christensen, and their innovative blend of lyricism, conversational rock- and Latin-derived rhythms, country tinges and acoustic instruments made their 1974 debut, Belonging hugely influential.
Garbarek's distinctive lonely, crying sound, able to swell to monstrous potency, rendered his own album, Dis ('76) among ECM's bleakest and most evocative. On three pieces the saxophone settings were built upon the otherworldly hum of a wind-harp recorded on Norway's southern coast, barely fleshed out by Ralph Towner's classical and 12-string guitars. The album confirmed Garbarek as a towering force, capable of taking the saxophone into sonic, melodic and aesthetic worlds far removed from US jazz.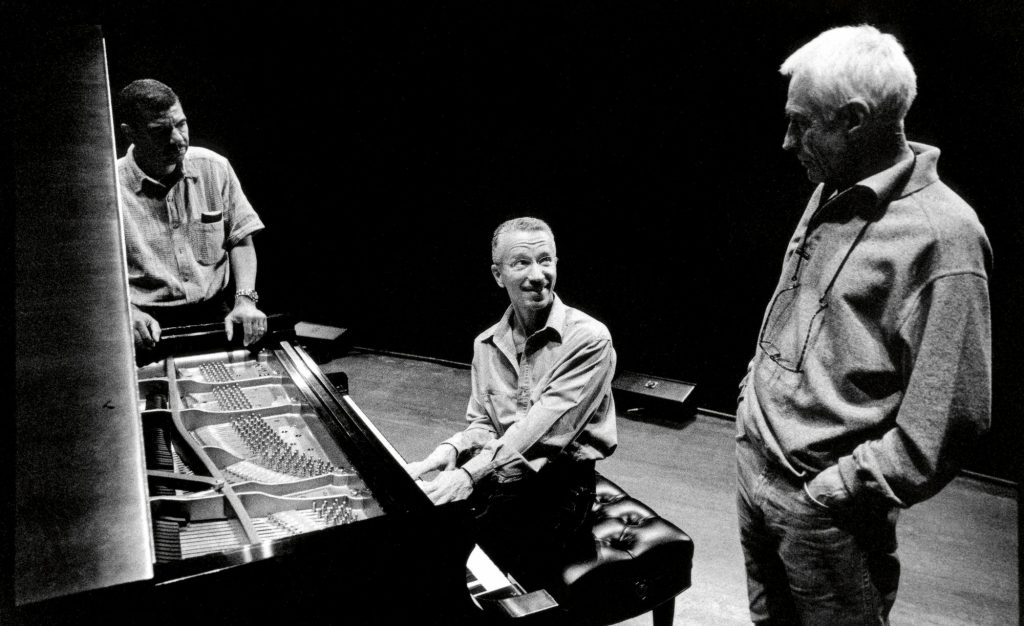 "It was very influential for Jan and myself", Eicher told me, "because we started with a very pure kind of elementary sound… and, layer by layer, put other music on top".
In 1983 Jarrett formed a new trio with bassist Gary Peacock and drummer Jack DeJohnette, recording three albums in just two-and-a-half days. Originally the project – essentially playing standards – was to offer Jarrett relief from the pressure of living up to the increasingly high expectations surrounding his solo concerts. Peacock, initially suspicious, swiftly came to see that nothing backward-looking was intended: the pianist wanted the pieces as free as possible. Standards Vol. 1, Standards Vol. 2 and Changes show Jarrett playing with the abandon of one liberated from the constrictions of his own success, and turbo-charged by his new playmates.
In 1994 it got better. The trio spent three nights at New York's Blue Note, and every note of all six sets became Keith Jarrett at the Blue Note – The Complete Recordings. Few bands in jazz history could withstand such scrutiny, but Jarrett's emerged with its reputation gold-plated. Some of the finest music came on improvised "outros", notably the spell-binding level of invention on the 27-minute extension of I Fall in Love Too Easily. This is high art, aided, like most ECMs, by Eicher's ability to properly locate the bass within the ensemble. Where many recordings left the bass thin, muddy or almost lost, Eicher made it fuller, without it becoming artificially prominent or bullishly overbearing. The pick of Jarrett's more recent solo output, meanwhile, is Rio ('11), which carries the radiance of a new love affair on which the pianist had just embarked.
JAZZ ON ECM
Egberto Gismonti was a highly-schooled classical pianist who added guitar to his arsenal at the late age of 20, influenced by the unusual triumvirate of George Gershwin, Jimi Hendrix and Brazil's Xingu people (from whom he learned a more organic approach to music-making). Eicher's 1979 light-bulb moment was to combine him with Garbarek and bassist Charlie Haden on Magico and Folk Songs, both floating into a cross-cultural musical zone of remarkably distilled purity, with Haden's bass sounding especially majestic. Eicher acknowledged the risk of combining people who had never played together before. "But nothing in contemporary music should go without risk," he said. "Most of the time I would say the greater the risk, the more satisfying the result".
Guitarist Pat Metheny's 80/81 ('80), with saxophonists Dewey Redman and Michael Brecker, had the rare pairing of Haden and DeJohnette generating unstoppable momentum. Metheny's fluency across acoustic and electric guitars was a marvel, and the Brecker/Redman pairing intriguing. "We did quite a bit of touring with that band", Metheny told me, "and it was interesting to hear Dewey and Brecker play together each night. On a certain level you could think that Brecker is more of a virtuoso… but Dewey was definitely dealing. It was pretty wild to see!"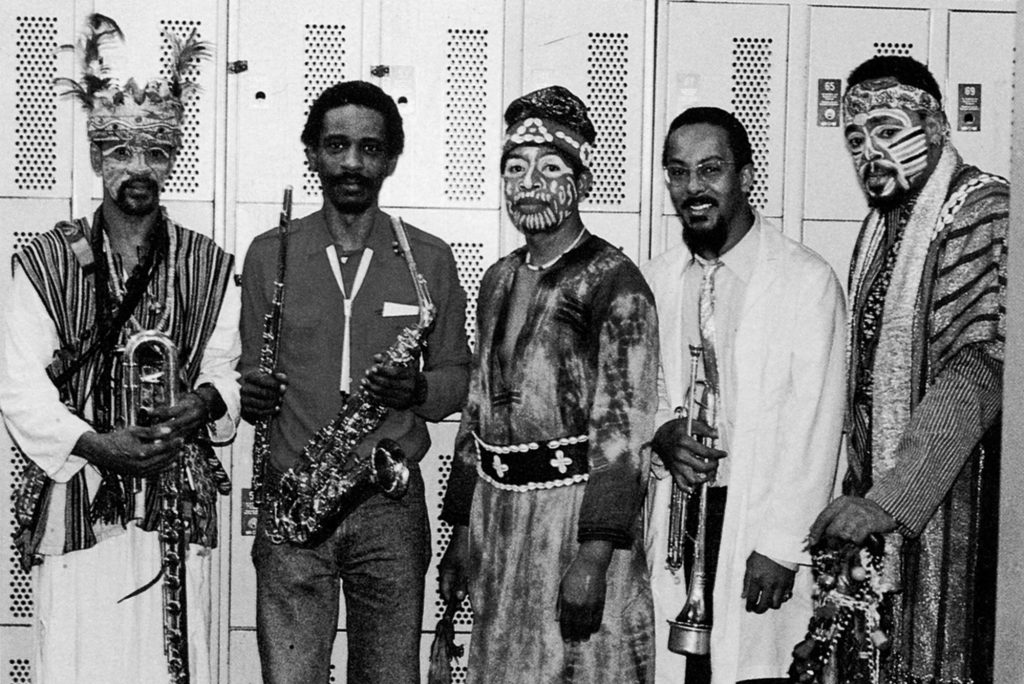 From jazz's polar-opposite end came the Art Ensemble of Chicago (AEC), running the gamut of what it called "Great Black Music", from West Africa to New Orleans, swing, free improvisation and even reggae. It also ran from tongue-in-cheek gagging to torrential passions. In 1978 trumpeter Lester Bowie, saxophonists Joseph Jarman and Roscoe Mitchell, bassist Malachi Favors and drummer Famoudou Don Moye recorded Nice Guys, and in 1980 came the aptly-titled Full Force, (containing Bowie's potent Mingus tribute, Charlie M). More AEC albums, four hugely entertaining Bowie albums and several by the ascetic Mitchell followed, and then in 2016 came the exhilarating Made in Chicago, with an all-star band of Chicago heavyweights (including Mitchell) led by DeJohnette.
In 1982 Charlie Haden's Liberation Music Orchestra crafted one of ECM's masterpieces, The Ballad of the Fallen. The 12-piece band included Redman, pianist/arranger Carla Bley, trumpeter Don Cherry and drummer Paul Motian. If it didn't generate quite the same heat as the band's debut (on Impulse!), the sound was sumptuous and blend of Spanish, Portuguese and Latin American songs of freedom and resistance was profound.
ECM NEW SERIES
In 1984 Eicher launched the ECM New Series to document western classical works, including Arvo Pärt's. Pärt's magnificent Passio ('87), was enhanced by an accident akin to that of a flock birds taking off during a film-shoot: a blustery wind outside the church in which they were recording, obliging Eicher either to abandon the session, or, using an ambient microphone, capture the wind more fully. He and Pärt chose the latter course, and the wind even blew in the right key!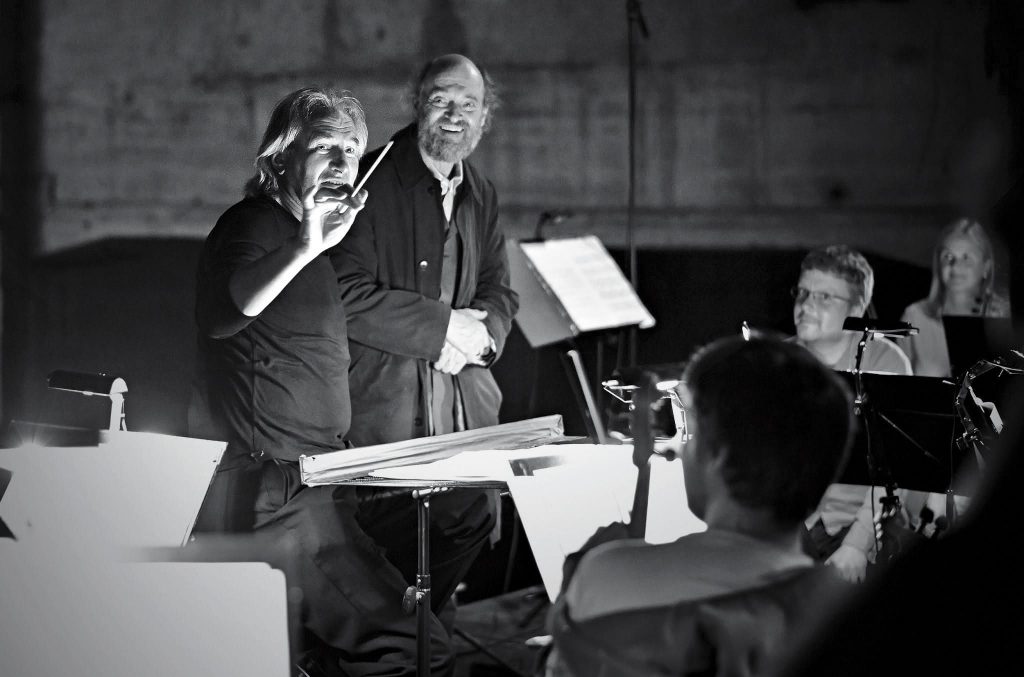 Among the artists on that album was the brilliant UK vocal group the Hilliard Ensemble, who, in 1994, were half of Eicher's most unlikely musical marriage of all, their sacred early music combined with Garbarek's soaring, exultant saxophone lines was like hearing music for the first time (Officium). "We stood up in this chapel," counter tenor David James told me, "and started singing one piece – I remember it vividly to this day – by [Spanish 16th-century composer Morales], called Parce mihi domine. After we'd been singing for a while, we suddenly realised there was an extra voice. Jan had picked up his instrument and just joined in. It was one of the most magical moments of my life. I can still feel that sensation".
PEERLESS CATALOGUE
Another Eicher brainstorm teamed Tunisian oud virtuoso Anouar Brahem with pianist Francois Couturier and accordionist Jean-Louis Matinier on music that lives in the shadows between the bars of Buenos and Aries and the streets of Paris; between chamber music and improvisation. Le pas du chat noir ('01), a tour de force of sublime melody and timeless elegance was followed by the excellent Le Voyage de Sahar ('05).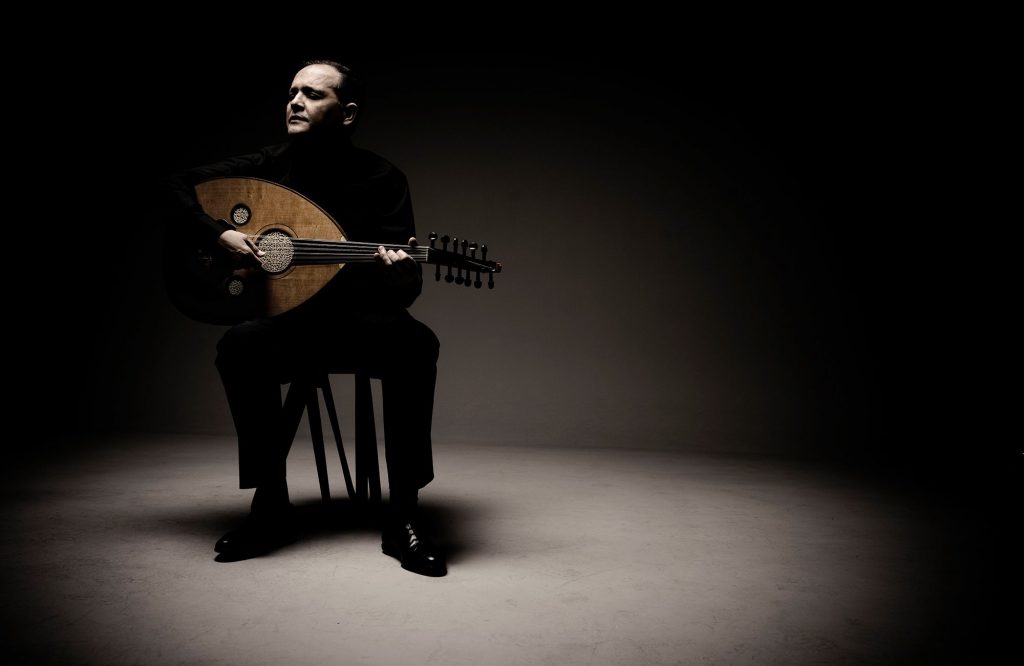 Among the most moving pieces in the catalogue is saxophonist Charles Lloyd's take on Jacques Brel's Ne Me Quitte Pas (Jumping the Creek, '04), with pianist Geri Allen, bassist Robert Hurst and exceptional drummer Eric Harland. It begins with a mix of fragility and detachment, and as it progresses the tension escalates, so Lloyd's re-entry after Allen's solo has a devastating sadness, like the last appeal of a dying man. To quote from a poem by Charles Simic in the liner notes to the even better Rabo de Nube ('07), "Without this music, life would be a mistake."
On myriad albums Bill Frisell's heavily-treated guitar created starlit skies beneath which the other instruments could dream, most notably in Paul Motian's trio with saxophonist Joe Lovano. As the charmingly titled I Have the Room Above Her ('05) showed, Frisell was a perfect collaborator for Motian's impressionism, in which time floated in some elevated zone beyond the concrete pull of gravity, even as the music bristled with engaging rhythmic motifs. Where most drummers seek to define time in hard lines, Motian blurred and smudged it into a delicious ambiguity. Lovano's tenor saxophone sprawled across this updraught like some giant bird that need never flap its wings.
Motian's rigour forced people to confront the "to play, or not to play" conundrum, and the same could be said of Eicher, with his ear for excellence, his commitment to quality and his breadth of interest, ranging from the primality of early Garbarek to the elegiac poetry of Kim Kashkashian's viola and the yearning of Dino Saluzzi's bandoneon. It is a peerless catalogue.
Follow ECM Records at ecmrecords.com
Featured image: Manfred Eicher © Bart Babinski – ECM Records GmbH