Colombian electronic music artist Ela Minus has announced the release of her debut album, acts of rebellion, out 23 October on Domino. Performed, produced and recorded entirely by herself, acts of rebellion is a complex manifesto on simplicity, a call to fight, to live, to be present. It's a collection about the personal as political and embracing the beauty of tiny acts of revolution in our everyday lives.
This ethos is clear in the dreamy, pulsing new single, 'el cielo no es de nadie' (an ode to little, constant, every day acts of love) sung in Ela's native Spanish.
ANALOGUE SYNTHESIS
Self-made and punk in spirit, Ela puts her own spin on traditional electronic music. As a self-imposed rule, no sound in her work is generated inside a computer. Preferring a human, analog approach, Ela – who spent years studying how to design and build synthesisers – only uses hardware to perform, write, and record. She rejected laptops largely because of her background as a musician who, for years, played acoustic instruments professionally.
Ela cites Kraftwerk and early Daft Punk as inspirations: electronic artists who, in her words, "can exist both inside and outside the club context". "I deeply identify with club culture, and want to make music to dance to", she says. "I also want to make songs in the more traditional sense, with melodies, lyrics, and singing. I want to make songs that stay with people through the years".
As a teenager, she saw a clear connection between the freedom of the DIY scene she grew up on and club culture – the power of people being in a room, present, experiencing something unique and powerful together.
The video for 'el cielo no es de nadie' – co-directed by Ela and Pepi Ginsberg – presents striking images of Ela's hardware as she moves throughout the stage and hallways of a club. It gives the viewer a sense of Ela's visceral, intimate world. Ela says, "'el cielo no es de nadie' is about all the love I see in small, everyday acts. It's an invitation to appreciate un-heroic, but constant and meaningful actions".
"The song's title, 'el cielo no es de nadie' refers to the phrase 'I'll give you the sky', a  common expression used in Spanish when in love. In the song, I defy it: 'you can't give me the sky' / it isn't yours to give".
ABOUT ELA MINUS
"Working exclusively with hardware, [Ela Minus is] somehow able to draw together each of those influences – the hedonistic abandon of club culture, the creative excellence of avant-techno, and the sheer thrill punk rock can offer" – Clash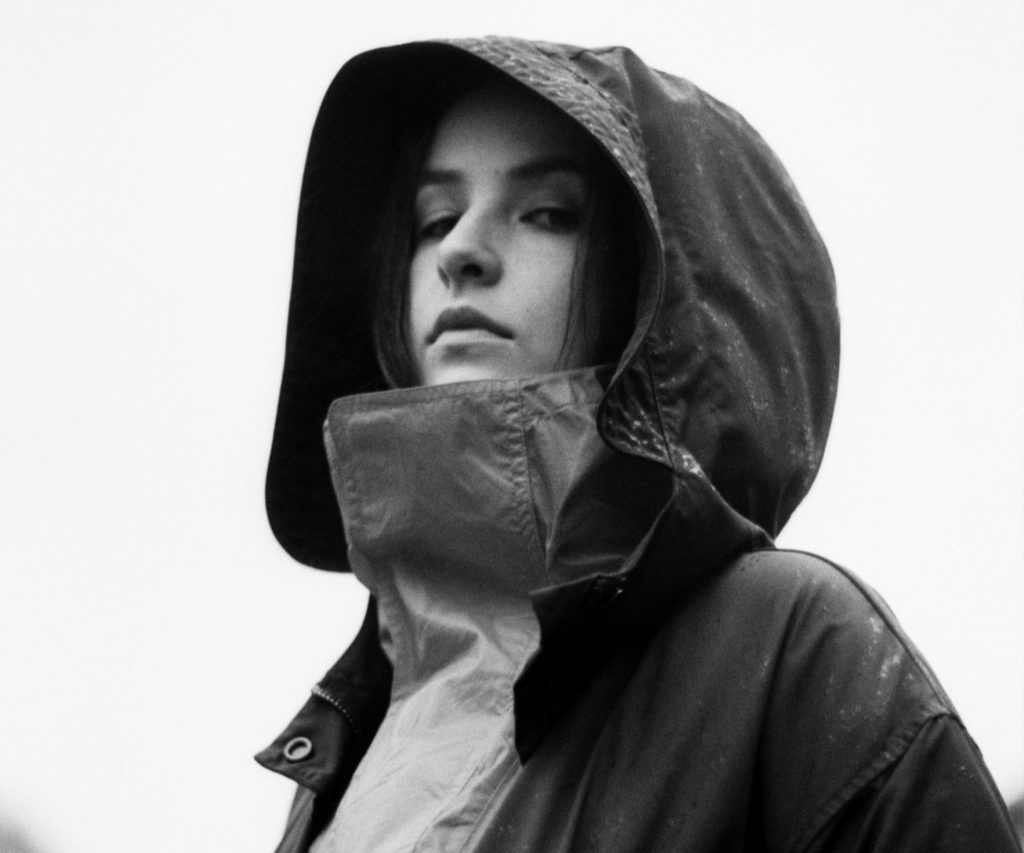 Using only hardware to perform, write and record, Ela creates complex, technical electronic music that exudes a warm vibrancy, along with a darker, almost celebratory understanding that our breaths aren't infinite. Her sharp, coiled words are cathartic – due in part to her approach to writing them. "I always start writing by improvising alone", she says. "Once I have some instrumentals I'm happy with, I intuitively grab the mic and sing a phrase with a melody in it. I always keep that initial phrase".
Before forging her path as a solo electronic artist Ela was a drummer in a teenage hardcore band. She joined the band when she was just 12, performing with them for almost a decade. Ela then moved to the USA to attend Berklee College of Music, in Boston, where she double-majored in jazz drumming and synthesiser design.
Follow Ela Minus at elaminus.com