Sydney-based Ella Macens is a fast-emerging composer with a passion for choral, orchestral and chamber music. Her eclectic and appealing style is influenced by a love of pop songwriting and her own Latvian heritage. Her music has been performed by such prestigious ensembles as the Sydney Symphony Orchestra, Gondwana National Choirs, and the State Choir Latvija – the largest professional choir in Latvia.
Ella's work for orchestra – 'The Space Between Stars' – is featured on the album Women Of Note: A Century Of Australian Composers Vol. 2 (ABC Classic, 2020). We spoke to Ella about the inspirations behind the ambitious composition.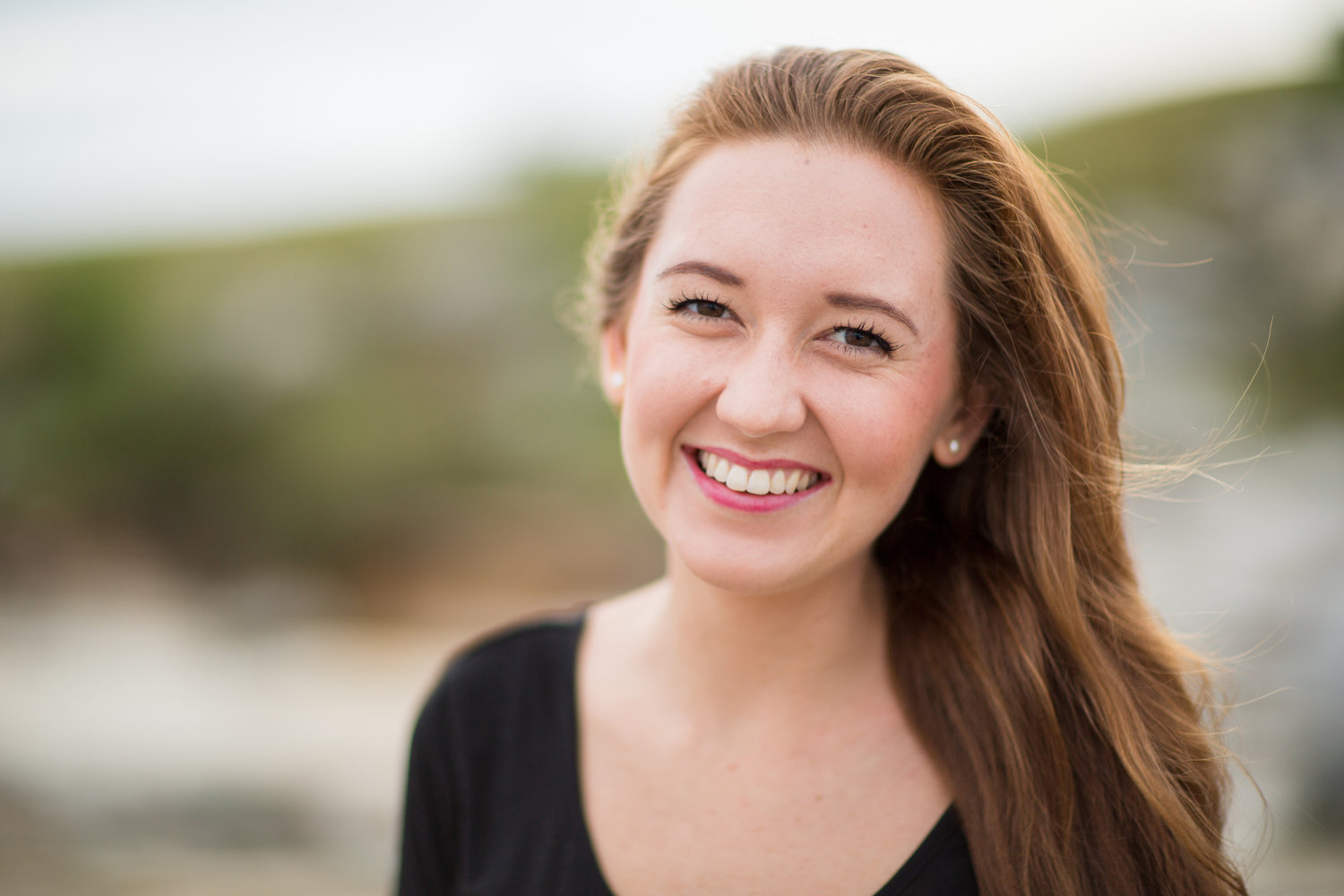 What are your earliest musical memories?
My family is very musical, and my upbringing was very eclectic in this sense. Sundays always started with dad playing one of our many Buena Vista Social Club CDs, and in between, we (the kids) would often hear mum playing the piano or dad practicing the classical guitar. Our Latvian heritage meant that choral music and singing was also a natural part of our everyday lives, which has definitely played a key role in my upbringing and current career in music. My first instrument was an empty tissue box connected to a ruler (a makeshift violin if you couldn't guess!) and I trained as a Suzuki violinist until age 9. I then went on to learn the flute, but ultimately fell in love with the piano, which I would say is now my primary instrument.
At what point did you decide to become a composer?
It depends on what the difference is between someone who makes music intuitively just for fun and someone who writes music for for a specific purpose or outcome. My dad tells me that when I was about 10 years old I performed one my piano pieces in a concert for the Sydney Latvian Society. I wish there was a recording as I would love to know what it sounded like! When I was about 14 I bought the sheet music for Missy Higgins' album The Sound of White – an artist I absolutely adore. This was the first time I really committed to reading the music and working out the notation and chord symbols, and as I did so I realised that the patterns and shapes being created and the way the hands moved over the keys in her works was similar to the way my hands moved across the piano when I improvised my own ideas. This was a really significant moment for me and I recall the excitement as I sat stunned for a moment. I had a fantastic music teacher at high school, Simone Katz, who further fostered my love for creating music. In year 11 and 12, opportunities were more specifically geared towards composition exercises and I just couldn't get enough of the experience. Upon finishing school I had two strong passions I was eager to pursue – composition and nutrition. The former stole my heart without much of a fight.
Musical Influences
Do you have a theme that runs through your compositions? An organising principle? Or do the specifics of a piece dictate its outcome?
My body of work is incredibly personal and has quite organically come to represent a healing journey of my personal life experiences. The music I create has always been for me. Even if I am working on a commissioned piece for a particular ensemble, ultimately the experience is a healing or exploratory process through which I can learn more about myself and the world around me. The responses I have received from audiences far and wide via email and social media has often revealed a continuation in this meaning within my music. People write to tell me of times they had to pull over on the side of the road as they felt overwhelmed by the musical invitation for simply "being". I receive thanks for opening spaces for vulnerability and processing of experiences. It brings me true joy to realise that the space I hold for myself to be in this state of processing and "being" is transferable to individuals with whom I have never met before. And so I will continue writing music, for me, with a deep appreciation for the collective nature of this wonderful world of music.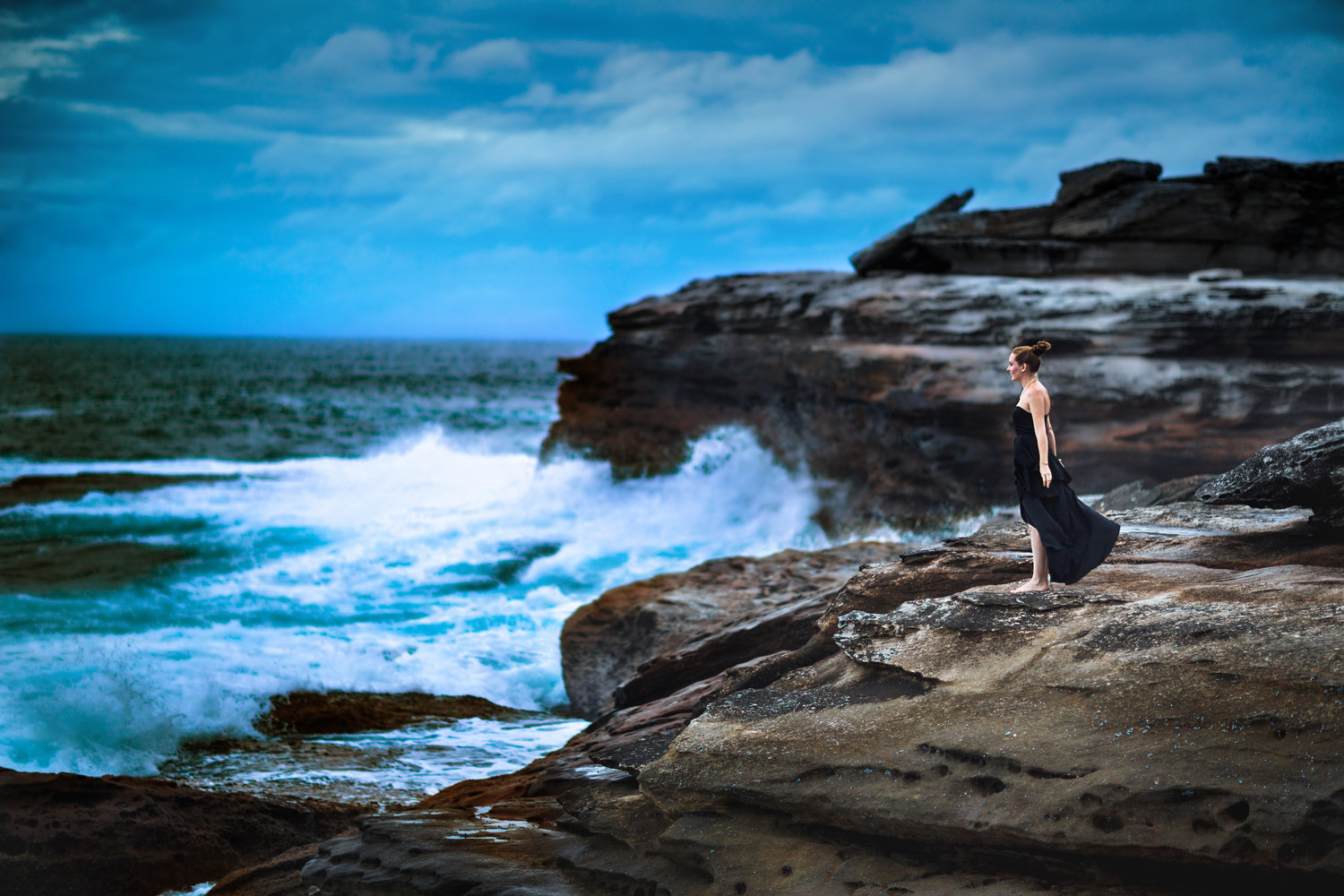 You have written for a wide range of forces, from solo and chamber works to orchestral pieces. What are the pros and cons of all these different-sized ensembles? And where do you think your voice sits most naturally?
Musically speaking, there are no cons per say, however the instrumentation will of course dictate the ways in which a composer can comfortably communicate their musical ideas and sound. I'm as much about the harmony as I am about the melody, so writing a work for a solo string or woodwind instrument for example changes the way in which I think about a work because the idea of a continuous, underlying harmonic pad is not available. I love writing choral music – it comes quite naturally to me with my Baltic upbringing, and I love incorporating lyrics to strengthen my ideas and stories. I've been working closely with the Tasmanian Symphony Orchestra for the past four years, and each time I write for orchestra I fall more deeply in love with the colours and infinite possibilities. I'm a mixed bag when it comes to preferences! I've loved writing for each ensemble and soloist I've worked with so far, from recorder quartets to brass and string quartets, to orchestras, massed choirs and the biggest instrument in the world – the carillon.
How does your Latvian heritage manifest in your compositions?
Latvian choral music is often associated with the natural elements. Works often depict the sun, the earth, the ocean and the evening star (to name a few) as symbols of strength and protection. The spiritual aspect of Latvian traditions has definitely become a key element in my personal identity, which filters across into my music quite strongly. I feel very connected to other Latvian composers such as Pēteris Vasks and Ēriks Ešenvalds who also celebrate these qualities in their music and contribute to that very "Baltic sound".
The Space Between Stars
What was the inspiration behind 'The Space Between Stars'?
When I began composing this work, I imagined the listener lying in an open field – the earth in total stillness. I imagined them gazing up at the night sky, watching as it glowed with millions of bright shining stars. I pondered the question, 'What is the space between stars? Is this space empty? Is this space silent? Could this space be charged with the energy of those who are no longer with us?' Through this piece I wanted to convey the energy and magic of our night sky, and explore the power that I believe it holds. I wanted to explore the delicate and graceful elements, such as the flickering lights, the beautiful tones and the soft smudge of a falling star, as well as the bold and triumphant concept of enormous constellations surrounding us.
'The Space between Stars' is my second piece for symphony orchestra and was originally composed for the Tasmanian Symphony Orchestra in association with the Sydney Conservatorium of Music's inaugural National Women Composers' Development Program (2016-17). In October 2017 I had the opportunity of spending two days in Hobart with the TSO, workshopping my new ideas with the guidance of Australian composers Maria Grenfell and Matthew Hindson. The first performance of this work was presented by the Sydney Conservatorium of Music Symphony Orchestra on 28 March 2018 in the Verbrugghen Hall under the baton of Eduardo Diazmuñoz.
There is nothing quite like the feeling you get when you stand in front of an orchestra and hear your music come to life for the first time. For me this particular experience was simultaneously one of the most exhilarating yet overwhelming moments of my life as I relived through the music the immediate grief surrounding the loss of my grandfather. To my grandfather Artūrs, who passed away while this piece was being composed, may you rest peacefully among the stars.
Women Of Note
What does inclusion on a compilation like Women of Note mean for you?
This is the first commercial release of one of my pieces and I couldn't be prouder that 'The Space Between Stars' is the work to mark my name in this way. It is an honour to be regarded so highly by ABC Classic and to be surrounded by such a powerful collection of other female composers on this album.
Who are your favourite female composers?
My music is just as closely linked to popular music as it is to classical music, and so my role models often come just as heavily, if not more heavily, from the popular music tradition. Artists such as Missy Higgins, Regina Spektor and Sara Bareilles were key role models for me as I was developing my harmonic language in the early stages of me writing music, and I still enjoy discovering and re-discovering their work for inspiration. But in light of International Women's Day, the release of Women of Note Vol. 2, and the continuous dedication by many organisations to raise the profiles of female composers around the world, I have to admit that upon reading this question (and thinking more about "classical" composers), my mind went completely blank.
I can think of countless absolutely fantastic female composers working around me as mentors, colleagues and peers, but I have never (or perhaps on the very rare occasion) had the opportunity to study their works as guides for inspiration and growth in a formal education setting or otherwise. What this goes to show is the huge gap that needs to be filled in our education system to ensure that young artists in the future see an even distribution of works by female, male, and non-binary composers. For now let me thank the wonderful Australian women I have learnt so much from as composition mentors and colleagues – Maria Grenfell, Natalie Williams, Jessica Wells, Moya Henderson, Anne Boyd, Sally Whitwell, and those I know I will kick myself to have missed in this list… the value of your support and encouragement is immeasurable and lifelong.
Follow Ella Macens at www.ellamacens.com
Learn more about International Women's Day at www.internationalwomensday.com