Gladiator arrived in cinemas at the turn of the millennium, a year with three zeroes in it and a straightforward claim to epoch making.
But rarely does a film turn up – a blockbuster, no less – that so clearly marks a break with the past and signals the future of filmmaking. Twenty years old this year, and the winner of five Academy Awards – including Best Picture – Gladiator fused contemporary big picture aesthetics with the historical drama of time gone by, paving the way for Game of Thrones, 300, Troy, and Vikings, and practically any other film or series involving swords, sandals, and dirt.
It made Russell Crowe a household name, and despite production difficulties, boasted an incredible cast (including a young Joaquin Phoenix, and an old Oliver Reed and Richard Harris), as well as the power of Ridley Scott (Alien, Blade Runner) in the director's chair.
Yet in many ways, it is the film's soundtrack, with era-defining music by Hans Zimmer, Lisa Gerrard, and Klaus Badelt, that has had the longest tail.
HANS ZIMMER
By the year 2000, Hans Zimmer was already a well-regarded composer who had graduated from scoring offbeat drama like Thelma and Louise and Rain Man, to updating the sound of the action film with clean, brass-driven muscularity in the likes of The Rock, Crimson Tide, and The Thin Red Line.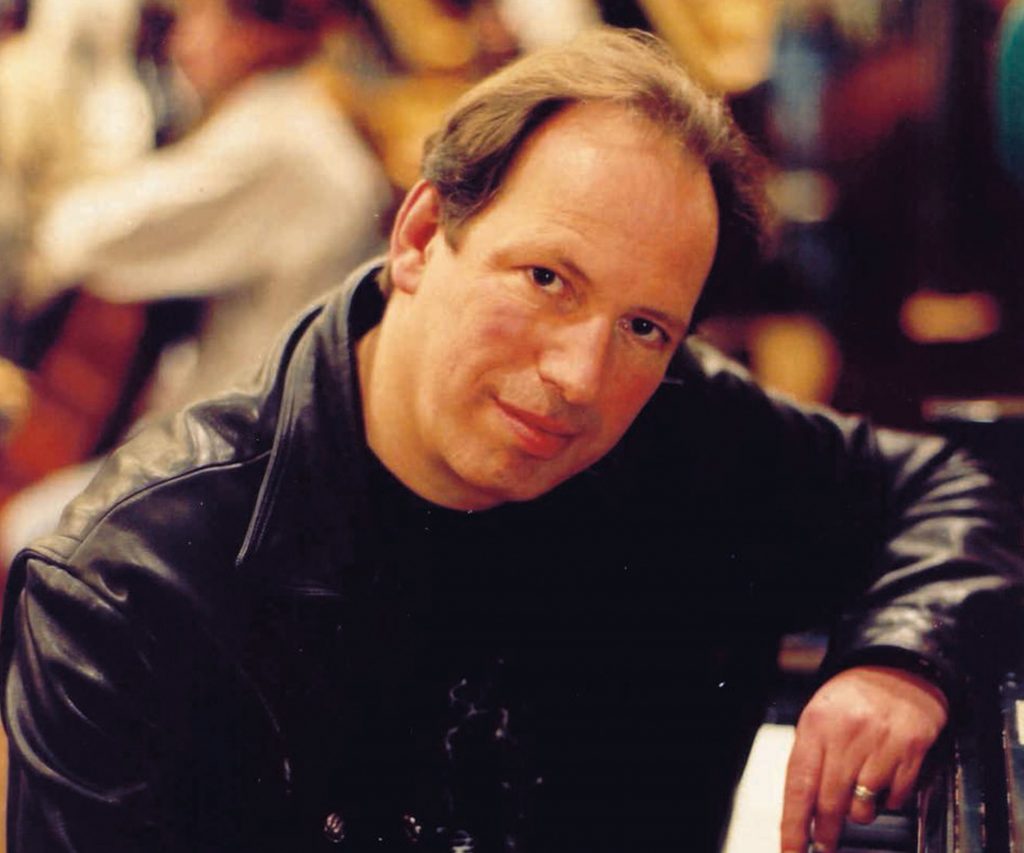 Gladiator found Zimmer perfectly placed at one of his creative zeniths: bold and tough, but also tonally diverse and capable of flourishes of light in amongst the film's brooding empire-building. It's a film score in transition. Many of the musical experiments from Gladiator would lead directly on to Zimmer's work on the Pirates of the Caribbean and Dark Knight films, and by the end of the decade, he was the Hollywood film composer. Today, along with John Williams and Ennio Morricone, Zimmer remains one of a small group of film composers with household name recognition, such is the reach of his work.
A MODERN SOUNDTRACK
Despite being full of strength and honour, Roman Colosseums, and slave insurrections, the music of Gladiator sounds nothing like that of the old school sword-and-sandal films that inspired it – films like Spartacus, Ben-Hur, and The Fall of the Roman Empire. These classics use thick brass fanfares and sophisticated string melodies to suggest a sense of ancient Roman-ness: their music is still sometimes brought out for Olympic ceremonies and celebrations of physical prowess and civilisation. Instead, Gladiator has a modern sound, one incubated in the action movie soundtracks Zimmer was then known for and expanded in a musical soup of classical influences and the euphony of Lisa Gerrard's one-of-a-kind voice.
There's also an element of the digital to all this, too. In visual terms, Gladiator broke ground through its pioneering digital Colosseum crowds. Take note, too of the CGI face of actor Oliver Reed, who died during production, giving necessity to an invention that predates Rogue One's Peter Cushing or Gemini Man's Will Smith by almost two decades.
Fittingly, Gladiator's music was also aided by new digital tools, as Zimmer demoed compositions for the film using virtual orchestral instruments (audible in the track 'The Gladiator Waltz' on the 20th Anniversary release), and director Ridley Scott and editor Pietro Scalia downed tools and moved the film's editing suite to Zimmer's music studio during post-production. Gladiator's music was at least in part composed alongside its own editing, with ideas tested and debated synchronously – something almost inconceivable in the pre-digital days of filmmaking.
COLLABORATIONS & LISA GERRARD
The success of the Gladiator score also highlights a key, but often unremarked factor in Zimmer's success: his collaborations. Though Zimmer began his film career as a protégée and partner of composer Stanley Myers on films like My Beautiful Laundrette and Insignificance, working with other composers and key musicians has always been a part of Zimmer's creativity. Whether it was Lebo M's vocals and choral arrangements for The Lion King, or the 'super group' Zimmer formed for The Amazing Spider-Man 2 (which included Pharrell Williams, Junkie XL, and Smiths guitarist Johnny Marr), his best work is often made in partnership with others.
As the defining composer of our time, Zimmer's collaborative itch goes some way to dispelling the myth of the great individual film music genius. There's precedent here, too. The earliest film music Academy Awards in the 1930s were given to the head of the studio's music department rather than to an individual composer, and Zimmer's work follows in part with this tradition, with a role that is part composer, part curator.
Gladiator is a standout example of Zimmer's then-unique way of working, and the film's iconic music is the result of teamwork and a number of musicians drawing the best out of each other. Rivalling Zimmer's contribution to the score is that of Australian singer Lisa Gerrard, whose compositions and vocal solos for Gladiator went – and this is no overstatement – some way to single-handedly transforming the aesthetics of film music for many years. Reverb laden, emotion-filled solo female vocals were one of the defining sounds of film music in the 2000s, and echoes of Gerrard's pioneering singing can be heard in everything from Revenge of the Sith to The Passion of the Christ.
But the effect was never bettered than by Gladiator and Gerrard, who brought an innate sense of melody and expression that the imitators only mimic. Gerrard wasn't Zimmer's first choice (that was Ofra Haza, who died before she could work on the film) and even once contacted, Gerrard initially turned down Zimmer's invitation to work on the film given she'd recently composed for The Insider, and didn't want to be the sound of Russell Crowe. In the end, though, the Gladiator score in its entirety is credited to both Zimmer and Gerrard, such was her influence. "Even though she didn't write the main theme, her presence and contributions were very influential", Zimmer said in 2006. "She was more than just a soloist".
NOW WE ARE FREE
Then there's the contributions of composer Klaus Badelt, a colleague at Zimmer's Remote Control Productions film score company (then known as Media Ventures), who provided additional music for Gladiator. Badelt helped Zimmer and Gerrard in several key compositions, including the standout track, 'Now We Are Free' which combines themes written by Zimmer and Gerrard into a singular and coherent musical climax for the film. A few key soloists also had an immeasurable impact on the film, such as Armenian duduk virtuoso, Djivan Gasparyan – another film music staple popularised by Gladiator (the sound of the duduk, and often Gasparyan himself can be heard in Syriana, Blood Diamond, and Battlestar Galactica, to list only a few).
"I never wanted the score to sound like musical anthropology or archaeology", Zimmer writes in the liner notes for Gladiator's recent anniversary release. Gasparyan's duduk and Gerrard's vocals gesture to a type of music-making that at the time we were unused to hearing from Hollywood, but ultimately, Gladiator's score transcends questions of genre or setting.
"What we do in life echoes in eternity", declares Crowe's Maximus in one of Gladiator's many quotable moments. For Zimmer, Gerrard, and Badelt, those echoes are still being heard today.
This article was contributed by guest writer Dr. Dan Golding, a Senior Lecturer in Media and Communication at Swinburne University, Melbourne, the host of Screen Sounds on ABC Classic, and an award-winning composer and writer.
Read our interview with Dan Golding about his work on the soundtrack for the video game Untitled Goose Game.