Decca Australia has released a new suite of vinyl reissues highlighting the legacy of the late indigenous Australian songwriter Gurrumul (1971–2017).
The LEGACY EDITION series sees Gurrumul's ARIA-award winning studio albums reissued across four 2-LP coloured vinyl sets. The albums reissued are Gurrumul, Rrakala, The Gospel Album, and Djarimirri (Child Of The Rainbow).
Two of the albums (Rrakala and The Gospel Album) are released on vinyl for the first time.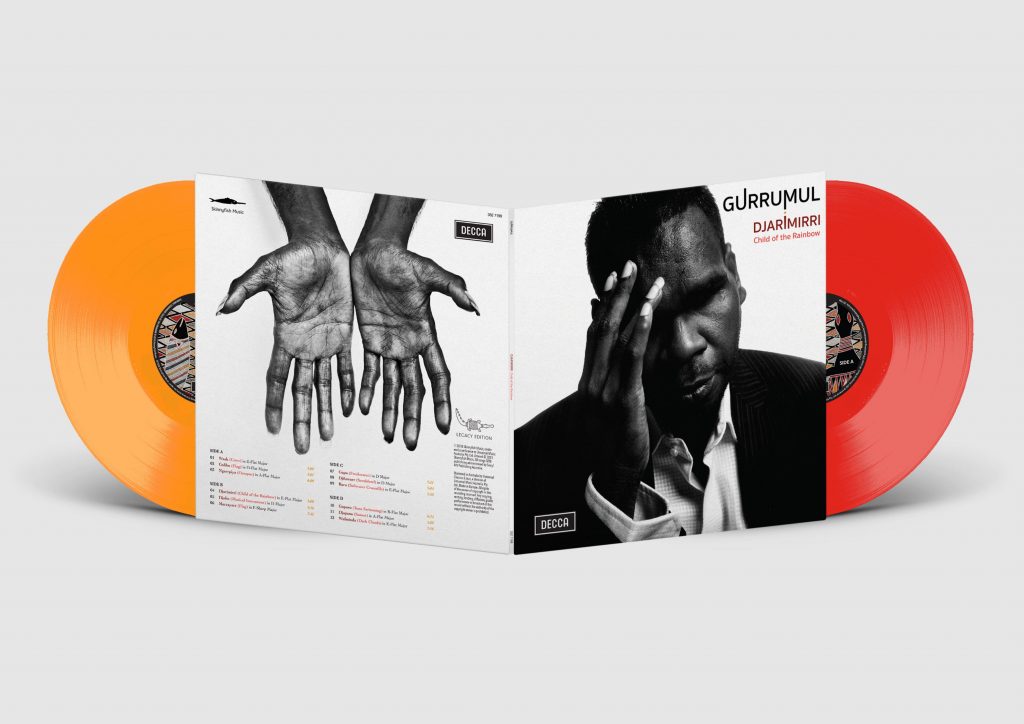 Creative Director of Skinnyfish Music, Michael Hohnen, says: "The vinyl production of the full set of studio albums of Gurrumul feels like a statement and testament to the quality of artist he was. The depth, beauty and alluring timelessness of his voice and songs is even more assured in this medium."
ABOUT GURRUMUL
"Australia's Most Important Voice" – Rolling Stone Australia
Born blind, the Indigenous Australian singer/songwriter Gurrumul grew up as a member of the Gumatj clan on Elcho Island, off the coast of tropical North East Arnhem land in Australia's Northern Territory. Gurrumul's songs speak of identity, spirit, connection with the land, the elements and the ancestral beings to whom he is related. His fragile but uniquely emotive high tenor voice and aura-like persona elicit feelings of peace and longing in listeners.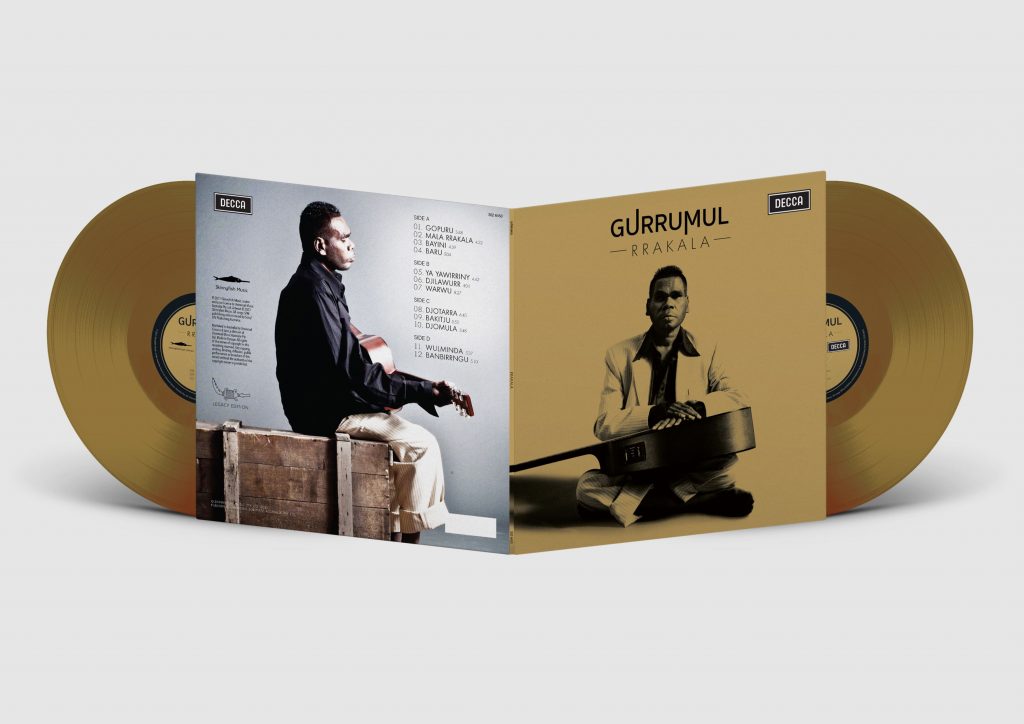 Gurrumul first came to the world's attention when his self-titled debut album Gurrumul was released to international acclaim in 2008. His angelic voice connected with fans the world over, including such notable names as Elton John, will.I.am, Sting, Gary Barlow, Quincy Jones and Stevie Wonder. Half a million copies of Gurrumul have been sold worldwide.
Gurrumul has performed for Her Majesty the Queen of England, US President Barack Obama, Prince Charles, Prince William and Kate Middleton, and Crown Prince Frederik and Princess Mary of Denmark. He was one of only two Australian performers at the Queen's Diamond Jubilee Concert at Buckingham Palace.
Following a long battle with illness, Gurrumul passed away in 2017 at Royal Darwin Hospital at the age of 46.