"The John Williams of Japan" (Pitchfork). Joe Hisaishi is one of Japan's most beloved and prolific composers, a singular musical voice of the past 40 years. Dream Songs: The Essential Joe Hisaishi (Decca Gold) is the first collection of its kind to tell Hisaishi's story. It is the perfect entry point for fans old and new.
Dream Songs: The Essential Joe Hisaishi is out now.
Most famous as the go-to composer for Studio Ghibli and Hayao Miyazaki (including the Academy Award-winning Spirited Away, My Neighbor Totoro, Princess Mononoke), the award-winning musician also is known for his early experimental and pop records; a fruitful collaboration with Japanese director Takeshi Kitano; and nearly 100 albums of solo works and scores for live-action and animated films, TV, and video games. Whether he's playing classical or experimental solo piano or performing and conducting with small ensembles and large orchestras, one can hear right away Hisaishi's distinct and soaring melodies.
Hisaishi was born in Nakano, Japan. He began playing music at age five with the violin and would go on to study at Tokyo's Kunitachi College of Music. He released his first album, the minimalist MKWAJU, in 1981 with the MKWAJU Ensemble. INFORMATION, his more pop-leaning second album, was released in 1982 under the name Wonder City Orchestra. His early records might surprise new fans who are only familiar with his film scores.
Hisaishi would go on to collaborate with Philip Glass, as well as David Lang, Mischa Maisky, Sergio Tiempo, and other acclaimed artists. He also works with the Hong Kong Philharmonic, Melbourne Symphony Orchestra, American Symphony Orchestra, and other world-class institutions, with which he revives the music of his youth and explores the musical styles of today through his own recent works such as "Contrabass Concerto" (2015), "TRI-AD for Large Orchestra" and "The East Land Symphony" (2016), "Asian Symphony" (2017), and "ad Universum" (2019).
You can hear these wide-ranging influences throughout Dream Songs. The two-volume collection features 28 compositions, all remastered by Hisaishi, including selections from his film scores and solo piano works, many of which have not been released outside of Japan.
Volume one highlights Hisaishi's orchestral compositions, featuring much of his work for Miyazaki, whom he met in 1983 and, starting with 1984's Nausicaä of the Valley of the Wind, has composed nearly all his films, some of which are Japan's highest-grossing animes. Dream Songs opens with what might be Hisaishi's most classic piece – "One Summer's Day" from Spirited Away features many of his signatures, from his piano rolls and disarmingly simple melodies to the intentional focus he puts on the space between notes.
Other Miyazaki compositions include the grand themes to Kiki's Delivery Service and My Neighbor Totoro, as well as the more hard-hitting title suite from Princess Mononoke. There also is the delicate title track from 2008's Oscar-winning live-action drama, Departures; the otherworldly "The Procession of Celestial Beings" from 2013's acclaimed Studio Ghibli film with another master director Isao Takahata, The Tale of Princess Kaguya; and a Hisaishi original, "Oriental Wind."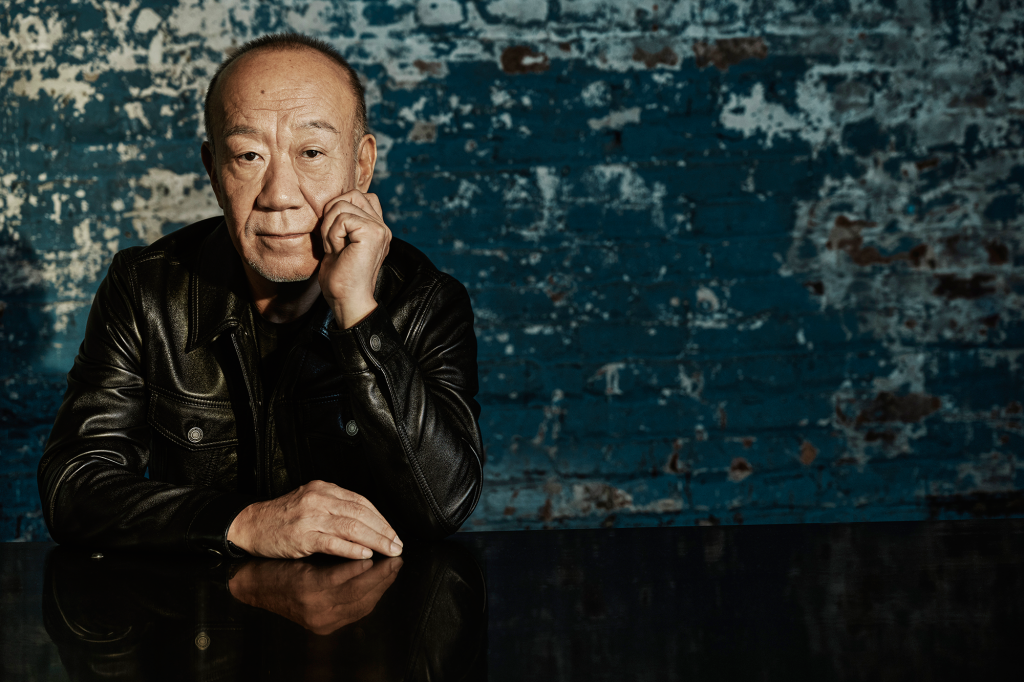 Volume two focuses more on Hisaishi's solo piano and small ensemble works, and it explores more of Hisaishi's relationship with Kitano, whom Hisaishi worked with beginning in 1991 and continued collaboration with into the early 2000s as he explored new uses of electronic music. The more moody and grounded compositions from Brother, Kids Return, HANA-BI are all high-points in Hisaishi's non-Miyazaki catalog. Volume two also more promptly features music from his solo albums, including the sweeping "Asian Dream Song," the tender "Nostalgia," and the bouncy "Spring." Miyazaki highlights on volume two include music from Castle in the Sky, Nausicaä of the Valley of the Wind, and Ponyo on the Cliff by the Sea.
Hisaishi is an eight-time winner of the Japanese Academy Award for Best Music. Other awards include a Hong Kong Film Award for "Best Original Film Score" and an Asian Film Award for "Best Original Music." Hisaishi continues to compose and conduct today while also touring and selling out shows around the world.