German producer and composer Josin is an artistic nomad who plays with timeless, experimental and ambient musical textures. Her latest single and music video, The Darkness, touches upon a familiar sense of numbness felt both individually, and by contemporary society at large.
In the darkness, however, Josin finds hope. "I've been drowned in darkness too, but here's my inside". The music video – inspired by the 19th-Century story of Madame Butterfly – stands at this crossroad, portraying a woman caught between the depths of depression and liberation.
ABOUT JOSIN
Josin (Arabella Rauch) is a multi-faceted artist whose broad skillset includes graphic design, music production, and a plethora of musical instruments. Growing up in a home filled with classical music, Arabella grew to love the arts through her parents, both opera singers.
Arabella's own artistic eccentricity led to a rebellion against her piano teacher, and down an adventurous path of teenage melancholy. After short stints studying medicine, dentistry and economics, she was ultimately drawn to music.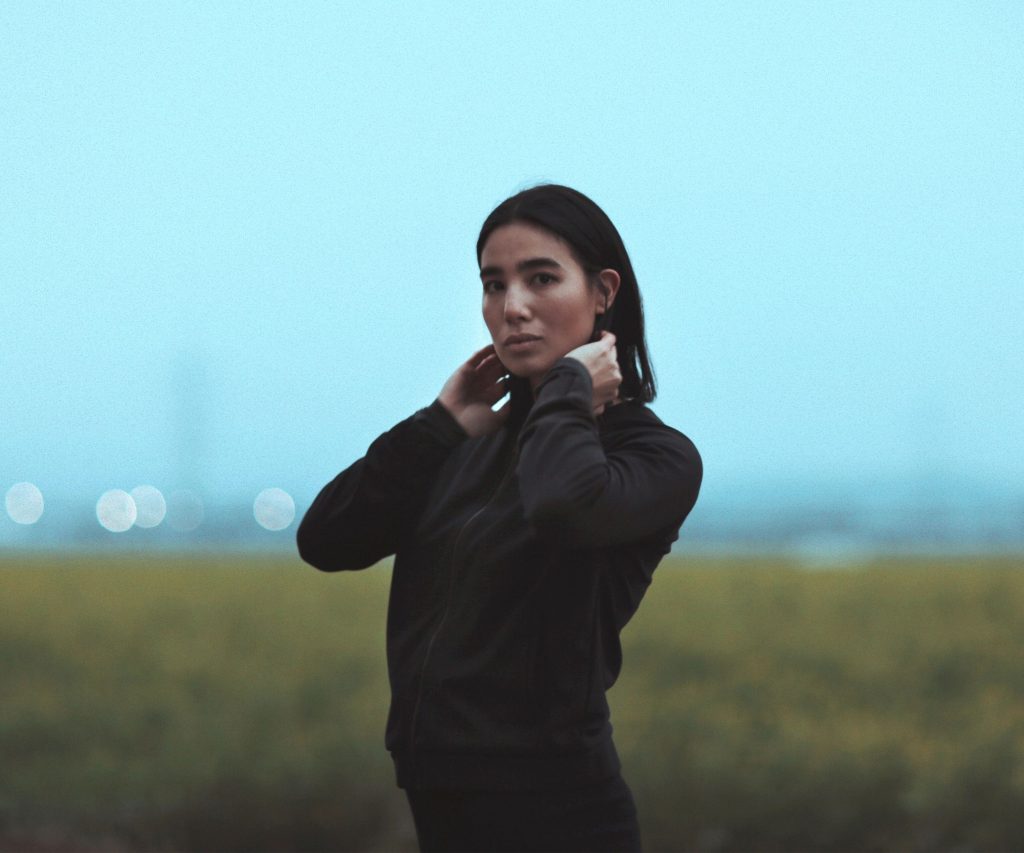 Josin is not afraid of making music that is uncomfortable and confronting. She looks for the pressure spots, the moments of pain that challenge and trigger the listener. This courageous ethos has won her many fans in the world of contemporary music, and has led to collaborations with such artists as Kiasmos, RY X, and Icelandic composer and producer Ólafur Arnalds, who described Josin as "one of [his] favourite artists in recent years". Her voice can be heard on Ólafur's track 'The Bottom Line', from his 2020 album some kind of peace.
Josin will release a new EP later in 2021 via Mercury KX.
Follow Arabella Rauch at josinmusic.com