Best-known for his distinctive vocal style and raw, poetic lyrics, Australian polymath Nick Cave has released his second operatic project with Belgian composer Nicholas Lens. Having collaborated on Shell Shock in 2014, the pair joined forces once again during the global lockdown to create a new work, L.I.T.A.N.I.E.S., the recording of which is now available via label Deutsche Grammophon.
PETITIONS TO A DIVINE MAKER
At Lens's request, Cave wrote 12 litanies – "petitions to a divine maker" – simple, moving texts which the composer then wove into what he calls a "modest chamber opera of sleeping dreams".
Riding his bike around an unusually empty Brussels, Lens had been reminded of the magical stillness of the Rinzai Zen temples he had seen in rural Japan.
Memories of these structures and of the inner peace he experienced while visiting them were the initial inspiration for the minimalist, at times trance-like music of L.I.T.A.N.I.E.S., which features Denzil Delaere, N.L. Noorenbergh, Claron McFadden and Lens's artist daughter Clara-Lane on vocals.
Though the eleven instrumentalists recorded their parts individually in Lens's home, to respect social distancing guidelines, the finished opera holds a clear unity of purpose.
12 LITANIES
Nick Cave said of creating the work "I was in lockdown, my world tour had been cancelled and I was adrift in a kind of strange malaise, both apocalyptic and boring. Nicholas called and asked me if I would write 'twelve litanies'. I happily agreed. The first thing I did after I put down the phone was search "What is a litany?" I learned that a litany was 'a series of religious petitions', and realised I had been writing litanies all my life.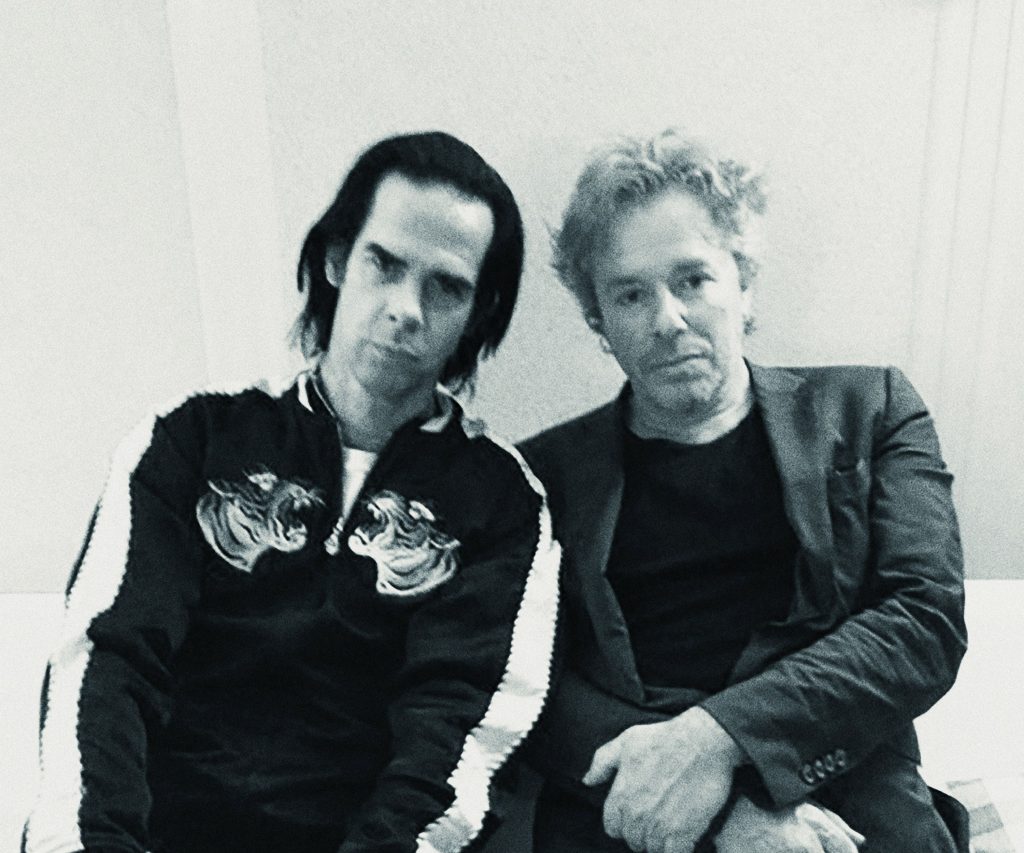 Over the next week I wrote Nicholas twelve lyrical pieces that tracked the birth, blooming, fracturing and rebirth of a human being—petitions to a divine maker demanding some sort of cosmic acknowledgement and finding it beautifully rendered in the gorgeous music that Nicholas composed".
The composer Nicholas Lens elaborated, "the notes came quickly, almost too fast to write down. Like a parallel world suddenly revealed itself, hasty, provoked by this new lockdown city-silence. No complexity in rhythm and tone this time, nothing like my usual operatic structures. But the simplicity of sometimes just tunes, singular humming tunes trying to transform a vague, inward tristesse into a glow of warmth. Like rays of sun, prudent at first but then bright, interrupted by long and straight, dark pencil lines, the way Hiroshige drew black rain".
Follow Nick Cave at nickcave.com
Follow Nicholas Lens at nicholaslens.com