Melbourne-based composer and pianist Luke Howard has announced the release of his acclaimed soundtrack to short film The Sand That Ate The Sea on vinyl. Artist royalties from sales of the vinyl have been donated in advance to the Australian Red Cross.
Limited to 500 copies, the soundtrack album comes in a frosted clear vinyl format and is available to purchase directly from South Australian independent label Hobbledehoy.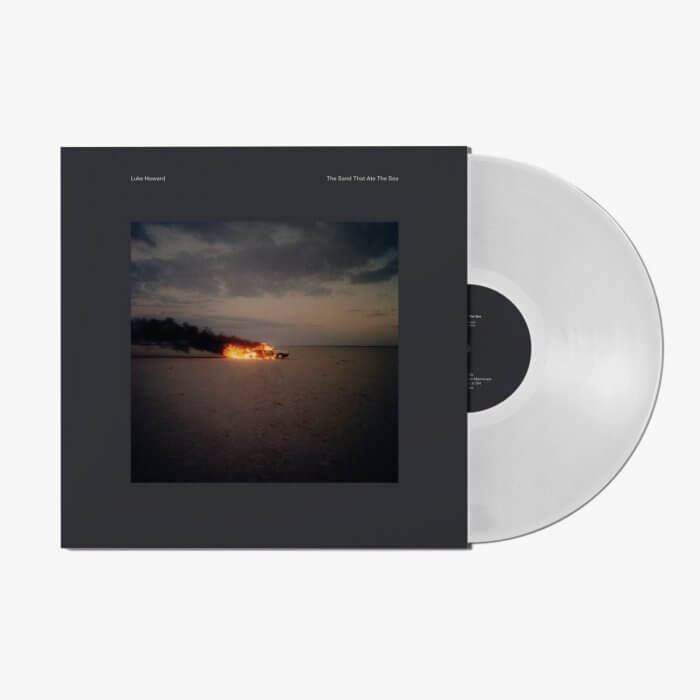 The short film The Sand That Ate The Sea, directed by Matthew Thorne, was filmed in the remote outback town of Andamooka in South Australia. With its contemporary stance on the mythic and spiritual connotations that come with the desert, Luke Howard found himself writing for choir for the first time, recruiting Erased Tapes-signed vocal group Shards (who featured on Nils Frahm's All Melody) and Australian-Israeli singer/songwriter Lior to create a fresh reflection of the desert's minimal yet encompassing environment.
Underpinning the vocal work, strings and piano for the album were recorded live in a performance space in Melbourne with a young string quintet who were invited to play Howard's compositions along to the visuals rather than recording to strict time cues. Australian classical guitarist Leonard Grigoryan also added some evocatively scratchy parts to conjure up a musical vision of never-ending horizons, relentless heat and gritty red dirt.
About Luke Howard
Australian Music Prize twice-longlisted composer Luke Howard has been described as "absolutely heavenly" (Mary Anne Hobbs, BBC Radio 6) and his music as "an ambient masterclass" (Musos' Guide), but no words can fully capture the potency of Howard's enthralling compositions. A pianist since childhood, Howard has scored films and performed with artists as diverse as Lior and Jeff Mills, capturing audiences with contemporary classical arrangements that curl and twist around the boundaries of a particular emotion. Though wordless, Howard's songs perform a function unique to music as a medium – that of evoking without describing, bringing listeners to a feeling which defies articulating.
Signed to UK label Mercury KX, the past year has seen the release of Howard's third solo album Open Heart Story, which explores fragmented relationships, childhood memories and the passage of time. He has also toured extensively with shows in Amsterdam, Berlin, Hamburg (Elbphilharmonie), Istanbul, London, Moscow, and Warsaw.
Back home in Melbourne, Howard composed music for the short film The Sand That Ate The Sea (nominated for best soundtrack in the 2019 ARIA Awards) and the theatre work The Shadow Whose Prey the Hunter Becomes (Back To Back Theatre). He has worked with choreographer Juliano Nunes on pieces for the Royal Ballet in Covent Garden, and the Atlanta Ballet.
Howard is one of Australia's foremost practitioners of contemporary classical music whose work continues to captivate audiences worldwide.