Max Richter's 8-hour work Sleep, described by the composer as a "lullaby for a frenetic world" will be broadcast globally on radio stations this Easter weekend. The details for local broadcasts can be found on Max's website.
The special radio event will be launched in the UK by BBC Radio 3 – the station which first broadcast the full work from the Wellcome Collection in London in 2015. The original world premiere performance will be rebroadcast overnight, from 11pm on Saturday 11 April to 7am on Easter Sunday 12 April, as part of BBC Radio 3's 'Slow And Mindful' series offering music for the mind in the time of lockdown.
BBC Radio 3 will simulcast with European Broadcasting Union
BBC Radio 3 will simulcast with the European Broadcasting Union (EBU), bringing together over 15 stations in Europe and beyond, including the US, Canada and New Zealand, who will broadcast the full 8-hour work during the Easter weekend.
Max Richter explained, "Five years ago I wrote Sleep as an invitation to pause our busy lives for a moment. Now we are all facing an unexpected and unwelcome pause. It is far from easy to adjust to this new normal, which daily brings fresh anxiety and suffering to our communities, to those we love, and to ourselves. At this time the magical ability of creativity to elevate our days and to connect us with one another is more valuable than ever, and I'm really happy that BBC Radio 3 and the EBU will allow us to listen all together across the world. Please stay home, stay safe, and enjoy this 8-hour place to rest with those you love."
Sleep recently returned to No. 1 on Billboard's classical chart
BBC Radio 3's 8-hour world premiere performance of Max Richter's Sleep in 2015 broke two Guinness World Records – for the longest broadcast of a single piece of music, and the longest live broadcast of a single piece of music. Since then the piece has been staged across the globe, including landmark concerts in Paris, Los Angeles and Sydney – with audiences in beds, not seats. Max Richter's recording of Sleep recently returned to No.1 on the Billboard classical chart in the US, following World Sleep Day.
Max Richter's Sleep seeks to examine the relationship between music and the subconscious mind: instead of giving the music full concentration listeners are encouraged to experience it in a state of sleep. The piece provides an apt soundtrack for these times of lockdown – when hours seemingly stretch into the distance. This remarkable global radio broadcast encourages listeners to relax, listen and sleep during the event and aims to bring listeners together in a collective moment of musical reflection.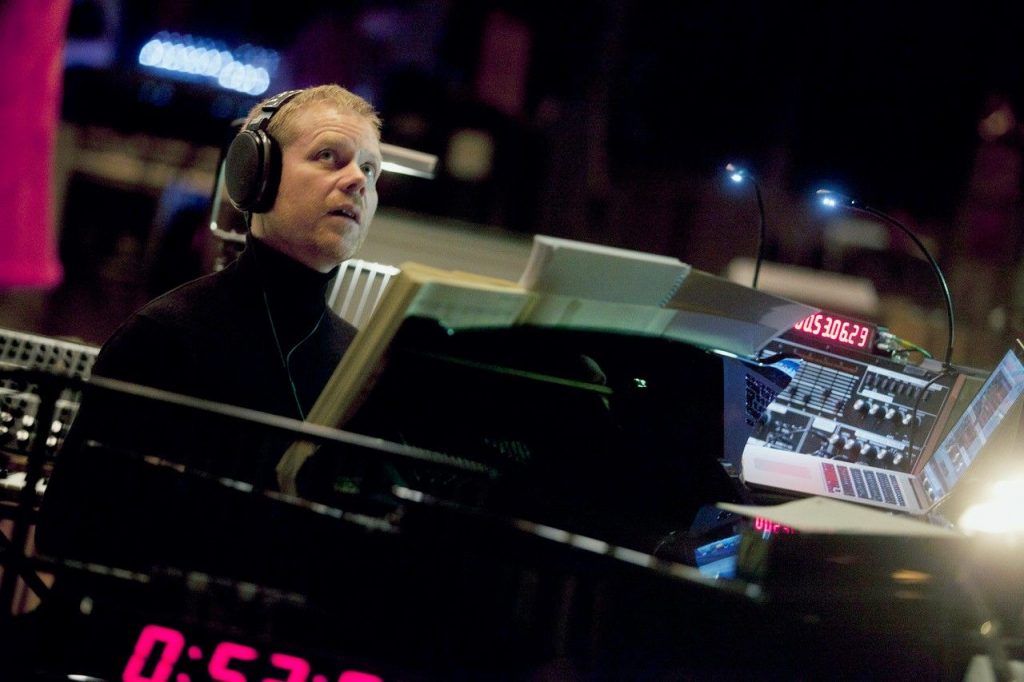 About Max Richter
Max Richter is one of the most influential figures on the contemporary music scene, producing groundbreaking work as a composer, pianist, recording artist and collaborator. He is best known for his genre-defying solo albums including his landmark eight-hour work Sleep, The Blue Notebooks (named by The Guardian as one of the 25 best classical music works of the 21st century), Recomposed By Max Richter: Vivaldi, The Four Seasons, which topped the classical charts in 22 countries, and he has also written extensively for film and television.
Find details about the radio broadcasts at Max Richter's Website
Photo by Mike Terry