MJ Cole Presents Madrugada is the first album in 17 years from UK producer and artist MJ Cole.
MJ Cole made his name in the 90s as a central figure in the UK's vibrant electronic music scene. While producing and DJ'ing in clubs throughout London, MJ drew on his classical music upbringing and university training in electro-acoustic composition to produce in a variety of en vogue rave genres – including drum and bass, jungle, hardcore – and most notably, UK garage.
In 2020, MJ has turned his attention and considerable studio prowess to neo-classical music. On his his new album – MJ Cole Presents Madrugada (out now on Decca Records) – MJ evokes the early hours before sunrise with a collection of mysterious and honest original compositions featuring his studio's resident upright piano.
ZoneOut's Paul Dougherty spoke with MJ about the new album and his long history of genre experimentation.
MJ Cole Presents Madrugada isn't the first time you've made the leap to producing music in a new genre. In the early 90s, you were producing primarily drum and bass music, but at a certain point you transitioned to producing UK garage. When you first encountered garage music, was it clear to you this was something new and different that you wanted to be a part of?
When I was in my early twenties I was a studio engineer for SOUR, a drum and bass label in the mid- to late-90s. They had a big roster of artists, and I was one of a team of engineers who'd work on sessions everyday with different artists. Most of those artists weren't actually hands on, they had the ideas and a microphone – so I was the guy who put it all together.
Then some of my sessions ended up with these DJs from a pirate radio station called London Underground. They wanted to make garage records. I'd never made a garage record in my life. It was not something that really interested me. I was purely drum and bass, and hardcore and jungle.
So I was sitting in the studio and the first session came in. They just brought a load of vinyl with them, and they explained to me what garage was all about, and gave me a very quick introduction to the kind of music that they were trying to make. I used my knowledge and skills to try and put something together that sounded like the records that they were playing.
Obviously, from that point, I loved making it. Because it was new music that I could inject much more playing into, more chords, more melody, more vocals. It was a kind of gift to me, really.
How consciously do you set out to produce in a certain genre, or does that just happen naturally based on your mindset at the time?
I set myself in a certain mindset, and you set parameters. If I'm making a drum and bass record, I'd lift some drum breaks and set my sequencer to 170bpm [beats per minute]. For a garage record I'd set the sequencer at around 130bpm, and then start with some drums – probably programmed drums, not breaks – and take it from there.
I think it's the same with Madrugada. The only idea I had for this record was that I wanted it to be piano-based and to have some strings. To be clear, I haven't really switched genres with Madrugada. I'm still predominantly making garage records. But this new album is really like a satellite record. It's a one-off, a realization of a dream that I've always had, and it really draws upon my childhood – playing classical piano from the age of five.
When I was making Madrugada I was also writing music for a PlayStation game called Dreams. I was in the studio, and I had a PlayStation development kit setup, and I was making music within this game with the PlayStation controller, and when I was having a break I would swing my chair over to the piano and just have a fiddle.
I guess really that's a small example of the bigger picture. You can be doing something, swing your chair around, have a go at that, and then swing your chair back again. It's like I'm there on the chair and I have four different keyboards. They're all sort of different genres, but I can swing around and touch any one that I like at any particular time.
Did you analyse other neo-classical artists' music before beginning work on Madrugada?
I was working with Tom Lewis, at Decca, who's done the A&R for the record here in London. I had a lot of meetings with Tom where we'd just sit in his office and just play little bits of music to each other. I guess he was the equivalent of these garage DJs coming to the studio with their boxes of garage records. He was a kind of a neo-classical guru.
I had a Spotify playlist that was called Decca Vibes. There was Ólafur Arnalds, and Nils Frahm. I was listening to bits of Hans Zimmer, Ryuichi Sakamoto, Joep Beving, Jon Hopkins, Johnny Greenwood – these kinds of people.
So yes. I did have influences, but I wouldn't say I went in and analyzed the music. I just got flavour, and then used that flavour to go off on my own particular journey.
Do you think the neo-classical scene in 2020 has a similar kind of energy to the rave scene in the 90s?
I definitely think there is a resonance there, in that you are taking something that's fairly established and creating your own interpretation of it. What happened with UK garage music in the late 90s was that we took what was a fairly established genre in the US and then just put our own spin on it. I grew up learning traditional classical music, from Bach all the way through to early twentieth-century music – and I guess neo-classical is taking me back to my classical roots and then putting a new spin on it.
What is that unique spin that you wanted to bring to a neo-classical record?
I wanted to use everything I've learned from making electronic music over the years. I never wanted it to be a record that you'd hear sitting down at the Barbican – a traditional classical setting – with the string players wearing ties. I wanted it to be a little bit more wonky, and I wanted to introduce some of my techniques, my sampling, reversing things, using textures, side chaining, speeding up samples, slowing things down, regurgitating stuff, creating new sounds from traditional sounds.
That's something I learned to do when I was in university. My major was electro-acoustic composition. We started the third year bringing in stuff from home – pots and pans, wine glasses, anything that made a sound. We took them to the studio and recorded all of these sounds very cleanly, and then we started our composition from those sounds, and by the end of the year we ended up with three pieces each that sounded nothing like the original source material.
I learned to do that kind of manipulation in 1995, and really I applied those same techniques to a lot of the tracks on Madrugada. I took source sounds, messed around with them, created new ones, and then started to use those new sounds as if they were the originals.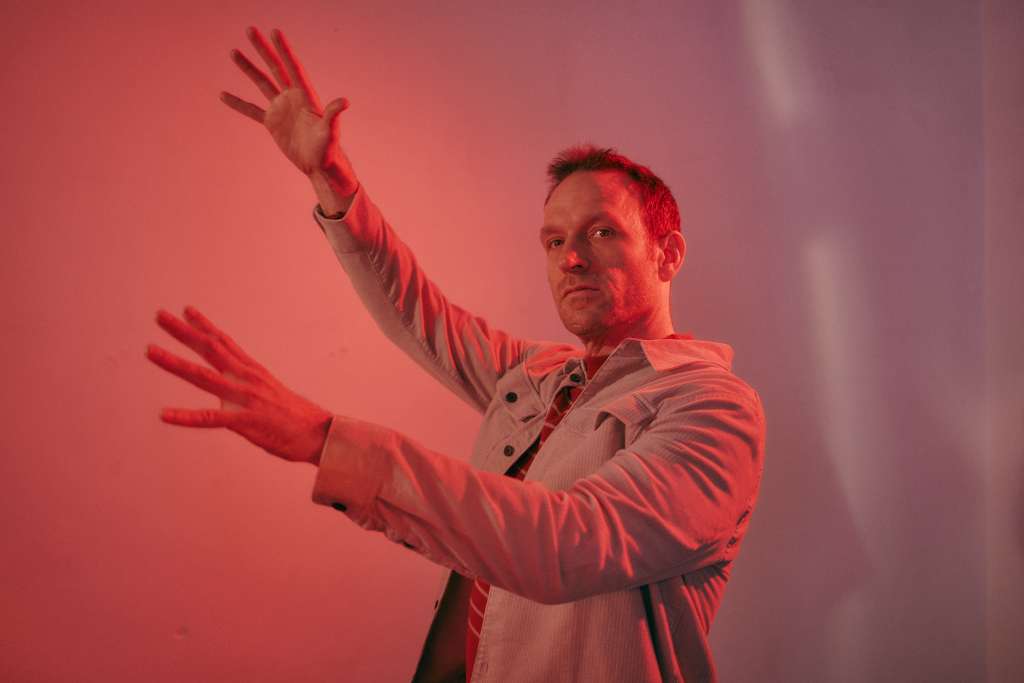 Did working with acoustic instruments on this album change your perspective on working "in-the-box" with software versus "out-of-the-box" with instruments and hardware?
I've always used a combination of the two. That electro-acoustic project for university was "in-the-box" in 1995. Basically, it was a very laborious process. The studio we worked in was a computer and two speakers. That was it. We didn't have any outboard equipment, or any compressors or processors. It was all done electronically. When I got into dance music it was very much "out-of-the-box" – it was samplers, and then an Atari computer sending the sequence notes out, and sound modules, and things like that. Then I got into outboard processing and built up a big collection of compressors and mics. I still run a very hybrid setup.
I think making Madrugada has reinvigorated my love for recording. I'm much more likely now to introduce some piano than reach for a plug in. I'm very keen to try and use source sounds, original sounds, and introduce air into records so that it's soundwaves going into microphones. I think if you do it that way you're going to end up with unique sounds. You're going to end up with the sound of the room, the sound of your mic, the sounds of the feeling in that particular room. And you're always going to turn up with something that's very individual and peculiar to you.
MJ Cole Presents Madrugada is out now on Decca Records
Follow MJ Cole on Instagram – @mjcole