Nat Bartsch is a composer and pianist based in Melbourne, Australia. After graduating from the Victorian College of the Arts, Nat travelled to Europe to study with ECM label artists Tord Gustavsen and Nik Bärtsch. This experience influenced her aesthetic direction as Nat sought to discover her own essential voice as an artist.
Nat's reflective debut solo album, Hometime (2017) ventured into the world of contemporary composition while retaining a harmonic sensibility absorbed through years of jazz training and listening to ECM albums.
Her sophomore release, Forever, and No Time At All (2018) – an album of lullabies for the piano influenced by her research into music therapy – was designed to create a relaxing for parents and babies to enjoy together. Nat performed this work at the inaugural ZoneOut Festival in Sydney in 2019, alongside frequent collaborators and fellow Melbournians Luke Howard and Georgina Lewis.
In recognition of International Women's Day, Nat Bartsch shared with us her experiences navigating the somewhat curiously gendered world of contemporary music.
Role Models
We often talk about how important it is for women to hold positions where they can become role models for other people. When you were first starting out in music, did you find yourself looking to other women artists to find a role model for your own career?
The two most influential female artists that I grew up with were Andrea Keller and Monique diMattina. I had piano lessons with both of them. Andrea in particular was, at the time, releasing all of this incredible ARIA Award-winning original jazz music, while parenting a son and teaching at the Victorian College of the Arts.
I guess it planted two seeds in my mind. One of the seeds was that there's a place in the world for female artists to write, record, perform, and release your original music. And the other, that one day you can be a parent and continue being creative.
When you were at that formative age, did you find that a lot of your musical role models were women?
In terms of my listening habits, no. I mean, the stuff that has resonated with me the most over the years has often been white men. Just like everybody else, because that's what was available to me at the time.
I grew up listening to Radiohead and Sigur Ros and Elbow. And then later on listening to all those ECM artists, like Tord Gustavsen and Nik Bärtsch, and the Marcin Wasilewski Trio, and Arvo Pärt. I mean, I could spend the next 20 minutes talking about all the white men that I've enjoyed listening to.
I wonder if that was a product of the time, because there was very, very little affirmative action going on in terms of radio programming or at the record labels. If I was a teenager now and tuning into (Australian radio station) Triple J, I would be exposed to a greater cohort of female artists than in the 90s.
At what point in our lives does the experience of men and women in music begin to diverge? Looking back, can you pinpoint a moment where you noticed gender balance changing around you?
I went to a Catholic "all girls" school. There was a pretty good music program there, but it was very focused on classical music, and then on the instruments that are stereotypically played by women: piano, flute, violin, singing…
Meanwhile, I was listening to Triple J and listening to Something for Kate and other bands like that. And I just really wanted to play in a band, but I had zero opportunity to do that. I ended up answering an ad that was posted in a record store in the city. And then, once I had my license, driving all the way from the Yarra Valley into Carlton to rehearse with this one guitarist that I had met.
Now I'm actually mentoring young women playing in rock bands for this program called YoWo Music, which has been a direct response to a huge Melbourne-wide industry discussion about the disparity in gender in the music industry. I feel as though in this #metoo era, things are (slowly) changing. The awareness of the disparity is there at least, even though we are many years away from balanced gender representation. The Australian Chamber Orchestra's 2020 program is a good example of the slowly changing tide. I have hope it will continue to grow from here to 50/50, both in the university sector, and amongst performers and composers.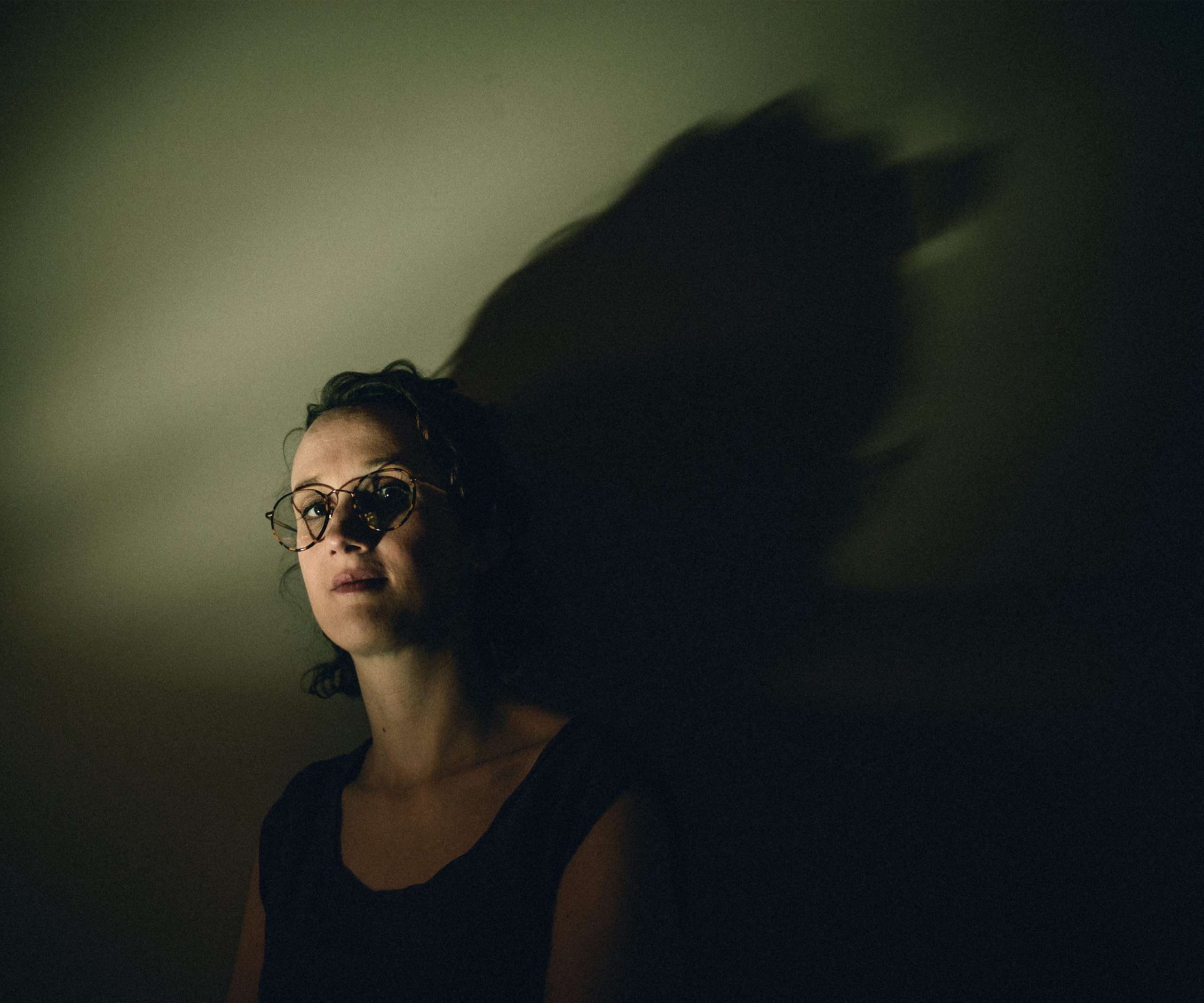 Gendered Music
The piano, an instrument that plays a central role in the neo-classical movement, is not associated with an overwhelming gender bias. And yet the majority of visible high-profile neo-classical artists are men, do you have an opinion of why this might be the case?
Neo-classical music is a really interesting example. The piano is considered to be one of those instruments stereotypically played by women. And yet, somehow we have an industry that's almost exclusively comprised of male piano players. The stats are staggeringly terrible for the 21st century.
A friend of mine noticed this and suggested "Is it because neo-classical music gives men the opportunity to be vulnerable?". And because of the tropes of toxic masculinity, that is considered to be such a special thing. On the other hand, if women show their vulnerability there is no novelty there.
What I have found really interesting is that my career has really kicked up a notch since I've become a mother and started writing music about motherhood. Perhaps the music is just better, but I wonder if it is also that as a mother I am finally creating this peaceful, gentle music in a context that makes it socially acceptable for me to do so. But I've actually been making gentle lullaby-like music for most of my career!
Is there really a difference between the music produced and composed by men and women, or is this something that we only perceive when the music is attached to the artist's name or image?
I would love to seek out some research about that. Because I don't know if there are studies out there like that. If there are, I'm almost certain that they'd find no difference.
But it is funny, because my music is very "feminine" and lyrical and gentle. When I started my training in jazz there was this phrase "cutting the changes", which is all about how fast and impressively can you improvise music over a set of chords. It comes from the culture of jam sessions, where you literally get up onstage and try and wow people with how dexterous and impressive your playing is. And so many of my peers were men, doing this in a masculine way. I just thought, I don't really want that to be my voice.
I carved out a space for myself that was almost like the antithesis to "cutting the changes". This could be a reaction to avoiding the 'boys club'… On the other hand, maybe it's just the music my heart was telling me to make (and if I were a man, the music would be just the same – and perhaps with more career opportunities and a wider audience).
Music and Motherhood
Your album, Forever And No Time At All was a response to the experience of becoming a mother. Can you speak a little bit about how your lived experience of having a child influenced the composition and production of that album?
I've always felt that the music I make is 'lullaby-esque'. On a practical level I was thinking, "How can I continue to create", because I didn't want to completely exit the industry for two years while I was a parent.
And then I thought, maybe I just need to change the music I'm making to suit the context of having a baby in your life. It meant all of a sudden writing simple three minute tunes that utilize a lot of repetition, these are very easily created when you're sleep deprived and time poor!
So it came from a practical place originally, but then when my son Will was born and I just also felt this immense drive to articulate what that experience of motherhood is like through music.
So in your experience you have found that there is a certain focus and renewed creative energy that can come from becoming a mother?
The difference between one creative mother and the next comes down to things like how much privilege you have in your life, and how much support you have from others. I've been so lucky to have had grandparents available for babysitting from the very start.
There have been barriers for me in terms of career development. For example, I haven't been able to take myself off to Europe for three months to cultivate an audience over there. But on the flip side, I do think actually it gives you a little bit of creative edge.
There's that sense of urgency and the efficiency that's required. Maybe that actually makes you cut the crap and get to the heart of what it is that you want to say. And that's for the better. That's a privilege I have as a parent.
Nat Bartsch will be touring Australia in July 2020, including shows at MONA in Hobart, capital cities and throughout regional Victoria. Tickets on sale in May.
Forever More, a jazz response to her lullaby album, will be released in June 2020 on ABC Jazz.
Hope, a neo-classical album produced by Luke Howard, will be released in early 2020.
Follow Nat Bartsch at natbartsch.com
Learn more about International Women's Day at www.internationalwomensday.com