"if jazz is looking to reinvent itself…Shabaka and the Ancestors might be a good place to start." – The New York Times
Shabaka & The Ancestors have released their debut album on Impulse! – We Are Sent Here By History. The group's breakout 2016 album, Wisdom of Elders, established Shabaka & The Ancestors as a sudden force in spiritual jazz. But where Wisdom warned of impending societal collapse, We Are Sent Here By History is positioned squarely in the middle of it.
Saxophonist and bandleader Shabaka Hutchings referred to the new album as a "meditation on the fact of our coming extinction as a species. It is a reflection from the ruins, from the burning". We Are Sent Here By History is an urgent, unrelenting, dark and energetic social commentary in the context of ancient traditions.
We Are Sent Here By History is out now to stream.
We Are Sent Here By History mixes African and Afro-Caribbean traditions. The album takes the concept of the griot – the living archive of a historical narrative, the storyteller and contextualizer –  and presents the album as the modern day griot. An important aspect to this is the accompanying text to this album: South African performance artist Siyabonga Mthembu chants and sings on this record and composed lyrics for the album. Shabaka then chose song titles from the lyrics and composed poems around each title, based on Siyabonga's lyrics.
On the lead single 'Go My Heart, Go To Heaven', Siyabonga pays homage to his father's favorite church song. The word "hamba" (or "go") is repeated, and within the context of this track, it's "about the point where one gives in and wants out of this world," Siyabonga says. "But in times of darkness is a call to the light and the heart."
On the aptly titled 'We Will Work (On Redefining Manhood)' Siyabonga sings a poem in Zulu that, when translated to English, shuns the archaic pillars of virility. From childhood, young boys are trained to suppress their emotions and suffer in silence. "This song sings from the point of the toxic masculine," Siyabonga says. "It repeats the sentences they tell to their boys—to not cry, to not grieve and to not hurt."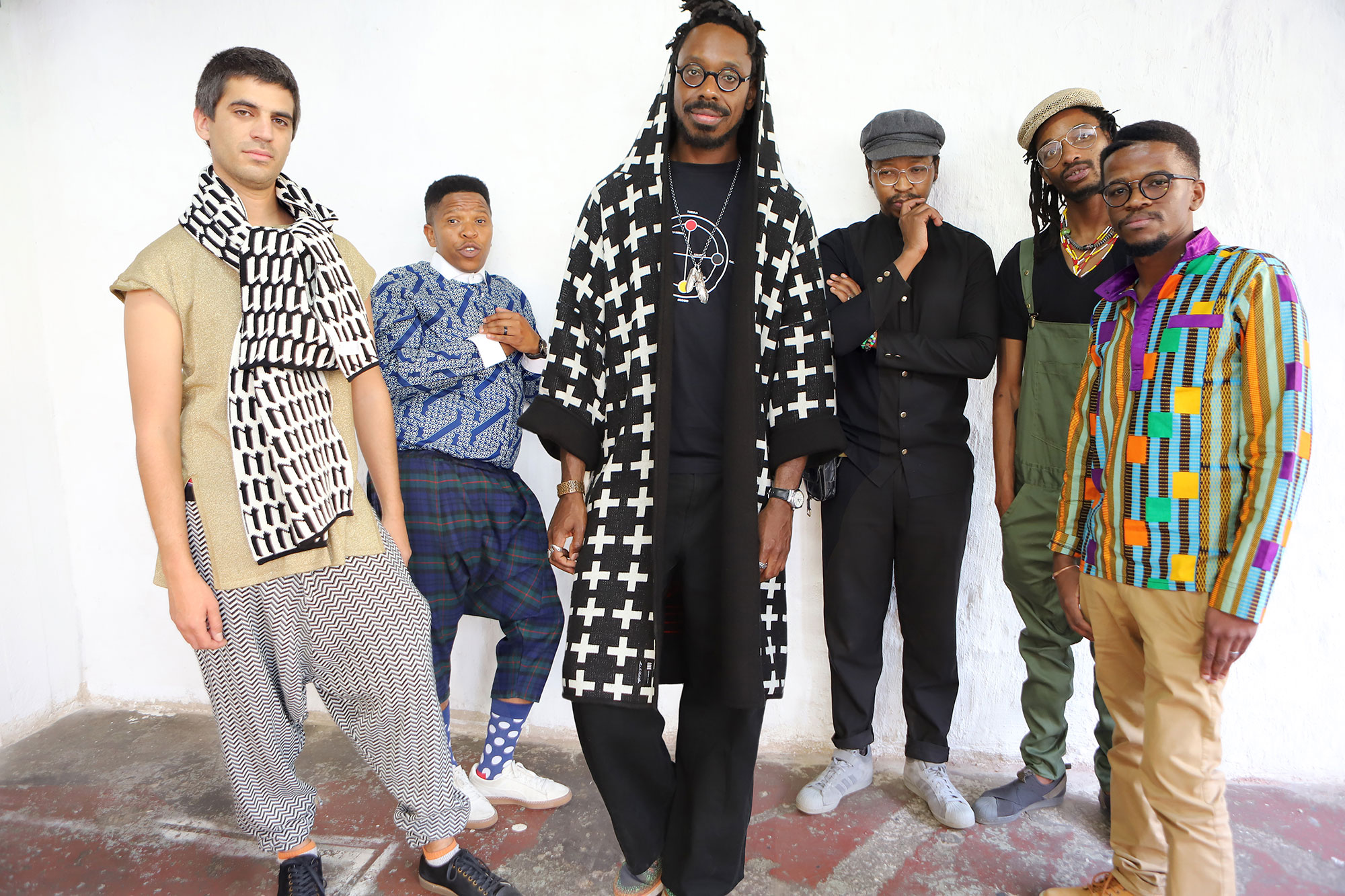 About Shabaka & The Ancestors
Shabaka & The Ancestors formed in 2016. While traveling to Johannesburg to perform with trumpeter and bandleader Mandla Mlangeni, saxophonist and bandleader Shabaka Hutchings was connected to a group of South African jazz musicians whom he admired. The group's collaboration is captured on two albums recorded in Johannesburg – Wisdom of Elders (2016) and We Are Sent Here By History (2020).