Hailed as a "modern day musical genius" by The Line of Best Fit, internationally renowned composer, pianist, producer and collaborator, Max Richter is one of today's most influential artists. Through his ground-breaking works, captivating recordings and innovative performances, he has forged new paths in contemporary music and culture – garnering awards, critical acclaim and surpassing a billion streams and a million album sales. Richter's distinct melodic language has allowed him to hold a series of bold, emotive and thought-provoking musical discussions. The latest of these is Voices­ – an astonishing new composition which he describes as "a place to think and reflect".
VOICES
Reacting to the political and social upheaval that has rippled through many societies around the globe over the past decade, Richter's ninth studio album Voices finds him creating a unique musical space in which to examine, question, absorb and meditate on the Universal Declaration of Human Rights. The piece, which was premiered at London's Barbican in February 2020, involves a radically reimagined orchestral setup in which the traditional instruments are inverted in favour of a bass-heavy sound. Into this sonic landscape Richter has woven "crowd-sourced" vocal readings of the Declaration, alongside a wordless 12-part choir, solo violin, soprano, piano and narrator.
"Voices is a piece which has been hovering around for a long time", Richter explains of the work's decade-long gestation. "It came out of this idea of the world being turned upside down, our sense of what's normal being subverted, so I have turned the orchestra upside down in terms of the proportion of instruments", says Richter. "There is a huge number of double basses, a huge number of cellos, and much smaller upper strings – plus a solo violin. That is a metaphor which made sense to me."
UNIVERSAL DECLARATION OF HUMAN RIGHTS
Into this heavy atmosphere, Richter offers the balm-like words of the Universal Declaration of Human Rights. A vision of a common humanity adopted by the United Nations General Assembly in 1948 as a means not just to piece societies back together after shattering horrors of the Second World War, but a guide to try to prevent anything so brutal from ever happening again. It was drafted by a group of philosophers, artists and thinkers convened by Eleanor Roosevelt.
Readings of the text provide the "spine" for Voices. Actor Kiki Layne (If Beale Street Could Talk) recites large parts of it, there are samples from Eleanor Roosevelt's first ever reading of the finished document, and around a hundred other readings in multiple languages come from individuals who submitted their own recordings in response to composer's social media call out.
"You have a darkness in the instrumentation and then you have the brightness, if you like, of the possibility within that declaration," suggests Richter. "It's very easy these days to get a bit gloomy and overwhelmed by the kind of debates that are going on, which will feel very polarised and negative. But the thing about the Declaration is, if you look at that document, as a species we are beset by problems but we have already come up with the answers for a lot of them. There is something amazing about that, something very hopeful".
"It's not a legal text, it's an aspirational text", suggests Richter of the Declaration that is at the heart of his new work. "It's also flawed. If we were to write it now it would be framed differently – but it's a document which shows the potential when people manage to actually talk to one another".
ABOUT MAX RICHTER
A composer whose production vision has seen him consistently explore new electronic spheres, a musician whose performances have taken him around the world, Richter's entire musical ethos is about creating a conversation with his audiences because it is the power of communication and an exchange of ideas that has shaped him as an artist. His music encompasses not only solo albums, but ballets, theatre works, concert hall performances, film and television series and art installations.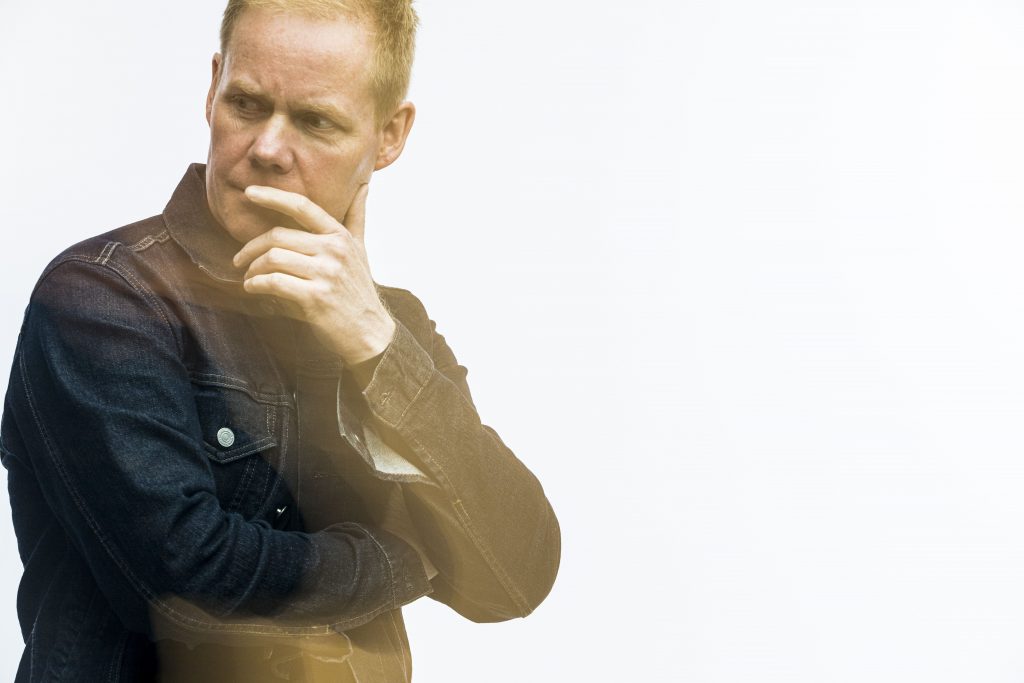 A classical pianist and Kraftwerk devotee from his teens, born in Hamelin, West Germany, in the late 1960s, but raised in Bedford, a whirl of home-built synthesisers, piano practise and minimalists records delivered by the milkman (a local artist who provided gold tops and an alternative musical education on the side) launched the young Richter into an academically rigorous apprenticeship at Edinburgh University and the Royal Academy Of Music, before leading him to study in Florence with one of the figureheads of late 20th century modernism, Luciano Berio.
Yet after a period of live performance and collaborations with electronic pioneers, including The Future Sound Of London, in the 1990s the genre-spanning musical conversation Richter was enjoying inspired him to conceive his own minimal, yet truly expressive musical language when he made his solo debut in 2002 with the album Memoryhouse – described by Pitchfork and The Independent as a "landmark".
"The modernist tradition I had been trained in had really lost sight of the fact that, for a language to have any sort of impact on people, they have to be able to understand it. It has to have a comprehensibility about it. I wanted to build a language which had that," he recalls. "For me, that meant returning broadly to tonal music, and to music which had a directness about it; a plain-speaking quality for somebody who isn't conservatoire trained. I wanted to speak directly, so that the work felt simple. Making things which feel simple but can convey substantial ideas with intellectual rigour is pretty difficult, but that is my process; conveying my ideas in the clearest, purest way possible".
THE BLUE NOTEBOOKS & SOUNDTRACKS
Equally as significant as the language he created, is what Richter is saying with it. 2004's The Blue Notebooks – chosen by The Guardian as one of the best classical works of the century – ruminated on the contemporary Iraq War, 2006's 24 Postcards In Full Colour addressed unfettered technological change, 2010's Infra was made in response to London bombings of 2008, while dream-weaving eight-hour opus SLEEP from 2015 sought respite from growing digital encroachment.
Alongside these original, self-driven narratives, Richter has composed for a series of handpicked, yet varied soundtrack projects. Among his film scores are Golden Globe and European Film Academy Award-winner Waltz with Bashir, Miss Sloane with Jessica Chastain, Hostiles starring Christian Bale, White Boy Rick withMatthew McConaughey, Oscar-nominated Mary Queen of Scots and the sci-fi drama Ad Astra starring Brad Pitt. His TV projects include HBO's cult drama The Leftovers, Charlie Brooker's Black Mirror, My Brilliant Friend and Tom Hardy's Taboo, gaining Richter his first Emmy nomination. His music is also featured in Martin Scorsese's Shutter Island, Denis Villeneuve's Oscar-winning Arrival and, more recently, hit BBC drama Normal People.
SLEEP & WOOLF WORKS
Richter's compositions have not only proven hugely successful, but they have also evolved over time. 2015's SLEEP continues to enjoy global attention with live overnight performances in iconic locations, including the Sydney Opera House (with audiences in beds, not seats), international radio broadcasts (with the original eight-hour live broadcast on BBC Radio 3 earning two Guinness World Records), a film documentary, and, just released, a cutting-edge new app, not to mention 450 million streams. Meanwhile Richter's 2012 record Recomposed: Vivaldi – The Four Seasons (which topped the classical charts in 22 countries) was reimagined in 2018 as a thrilling theatrical performance using puppetry at London's Sam Wanamaker Playhouse, and performed in Australia on original instruments (it is assumed for the first time) by the Australian Brandenburg Orchestra. Furthermore, Richter's work with experimental French musician and filmmaker Woodkid brought the duo a Grammy nomination for their music video The Golden Age.
Richter's most recent commissions are from the city of Bonn to mark the Beethoven 250th year anniversary, and a further collaboration with British choreographer Wayne McGregor – following their acclaimed Royal Ballet production Woolf Works – based on Margaret Atwood's Maddaddam trilogy of novels.
"What is really satisfying to me about making a piece is then putting it in front of an audience. I learn a lot about the work I've made when we play it," Richter explains. "That's a fascinating experience because you understand it in a different way in the collective, in the community. I'm really interested in hearing how the work affects people and what they bring to it. It's important."
Having built an accessible, inspiring new language, Max Richter's enthralling and vivid musical conversations are open to all.
Follow Max Richter at maxrichtermusic.com