BAFTA-winning film-maker Yulia Mahr has revealed her new video for 'Vladimir's Blues' – a work for solo piano by composer Max Richter from his 2003 album The Blue Notebooks. The video was filmed using military thermal imaging cameras which transform heat into visible images.
It was the message of peace inherent in The Blue Notebooks, which began life in 2003 as Richter's personal protest against the Iraq War, that led Mahr to explore the creative possibilities of thermal imaging. "I wondered about this technology of war and surveillance, and whether I could disrupt its intention to create something positive, that speaks very much of individual experience," she recalls.
"There is a strange beauty inherent in this imagery, a beauty that is deeply tarnished by associations with migrants hiding, and dying, in refrigerated lorries to evade detection by this very same technology. Would it be possible to claim this imagery for something hopeful, as Max's music does? … Slowly a thing of beauty began to evolve. Most beautiful of all was the discovery that the heat traces we leave as we move around can tell our stories, and the story of a piece of music and how it unfolds. A legacy that says, we were here and we count".
Yulia Mahr and Max Richter have worked together for over 25 years as part of Studio Richter Mahr, a collaborative home for their creative projects. The duo recently collaborated on the epic 8-hour musical work SLEEP, followed by a documentary on the project, which premiered at this year's Sundance Film Festival to critical acclaim.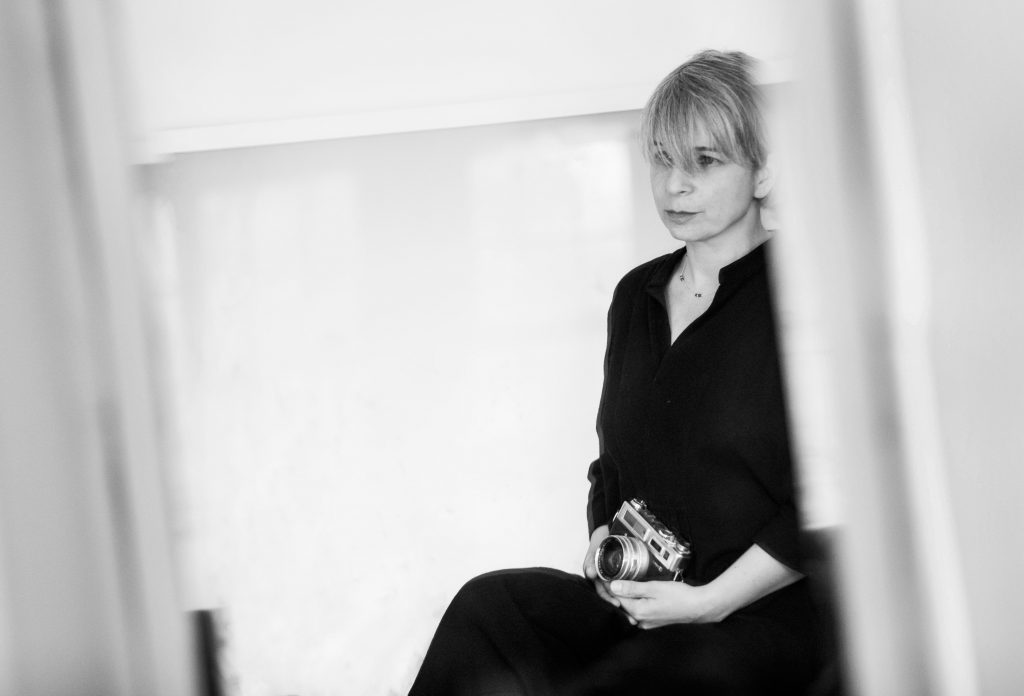 About Yulia Mahr
Yulia Mahr is a visual artist and film-maker with a background in visual anthropology. She has worked both in the academic field and as a practitioner/curator, often in collaboration with her partner Max Richter. Recent and current projects include the SOUNDS AND VISIONS festival at the Barbican Centre, London; LE WEEK-ENDS at La Philharmonie de Paris; and the ongoing series of SLEEP performances, latterly in New York, Los Angeles, Sydney, Amsterdam, Austin, Paris, London and Beijing. Yulia Mahr's numerous films have been shown at Tribeca and Edinburgh film festivals amongst others, and have been featured on ARTE, Wallpaper*, NOWNESS and Vimeo Staff Picks. She has been awarded a BAFTA. Yulia Mahr is creative and visual director of Studio Richter Mahr.
About Max Richter
Max Richter stands as one of the most influential figures in contemporary music, producing groundbreaking work as a composer, pianist, recording artist and collaborator. He is best known for his genre-defining solo albums including The Blue Notebooks (named by the Guardian as one of the 25 best classical music works of the 21st century), Memoryhouse, Songs From Before, Infra, Three Worlds: Music from Woolf Works and the eight-hour epic SLEEP. His 2012 record Recomposed By Max Richter: Vivaldi, The Four Seasons topped the classical charts in 22 countries.
Richter has written widely for ballet, opera and film. His most recent projects include scoring Hollywood film soundtracks Ad Astra starring Brad Pitt and director Josie Rourke's historical drama Mary Queen of Scots. Other works include Three Worlds: Music from Woolf Works for The Royal Ballet, Hostiles directed by Scott Cooper, Miss Sloane directed by John Madden, Black Mirror's 'Nosedive'directed by Joe Wright and Taboo for Tom Hardy, which earned him an Emmy nomination. His music is also featured in Damon Lindelof's HBO series The Leftovers, as well as having his music featured prominently in Martin Scorsese's Shutter Island, Ari Folman's Waltz With Bashir and as the opening and end theme in Denis Villeneuve's Oscar-winning film Arrival.